Andrew Walker Interviews Brad Wilcox On Treating All Families Fairly, Expresses Disappointment With Obama's State of the Union Remarks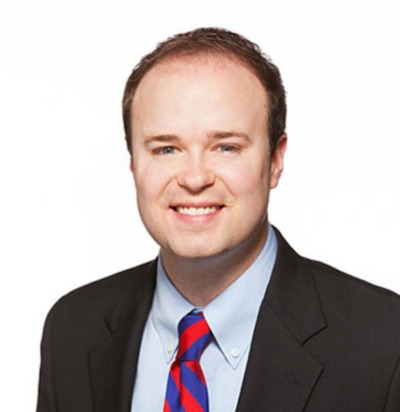 During the President's State of the Union address this week, he proposed a plan for restructuring the tax code to help middle class families. While initially appealing, his proposals are decidedly one sided. I expressed my displeasure with the plan here, but wanted to take the opportunity to interview my friend Brad Wilcox, one of the nation's foremost sociologists on family structure, who also expressed frustration with the President's plan in a series of tweets. Wilcox is the Director of the National Marriage Project at the University of Virginia, a Senior Fellow at the Institute for Family Studies, and a Visiting Fellow at the American Enterprise Institute. You can follow him on twitter here.
Walker: During this week's State of the Union, you tweeted in disappointment that the President's tax relief plan for middle class families–which would triple the child-care tax credit to $3000 and add a dual-earner credit of $500–excluded any specific policies for households with a stay-at-home-parent. Why were you disappointed?
Wilcox: The president could have easily chosen to offer a tax reform plan that served all low-income and middle-class families. Instead, he offered a plan that serves only families headed by two earners. There's no place for the traditional family in the president's plan. What's more: the President's proposed dual-earner credit provides no relief to middle-class families headed by a single parent.
Walker: You called the absence of such policies "exclusionary and divisive." Why?
Wilcox: The president's plan favors one model of combining work and family to the exclusion of other models. It offers tax relief only to families that fit a progressive model, and no tax relief to traditional families with young children and a mother at home. It has me worried about the trajectory of the Democratic Party. As I said in The Wall Street Journal "the plan Mr. Obama unveiled Tuesday night to help middle-class families may not reflect his party's indifference or hostility toward the traditional family. But it sure looks like families that don't fit the president's progressive model of how to best combine work and family life are increasingly overlooked in today's Democratic Party."
Walker: What does excluding a stay-at-home-parent from the tax code communicate about our nation's priorities?
Wilcox: I think proponents of this plan–including the White House–think that mothers can play a vital role in the formal economy as paid workers. And that their work fuels economic growth. Of course, all this is true. Many mothers have a vocation that encompasses paid work, and their contributions are important to today's economy.
But we have to realize that the work that mothers and fathers do in the home is even more important than what they do in the workplace. The same can be said about the work that they do as volunteers in churches, tutoring programs, soup kitchens, and many other civic institutions. And President Obama's plan doesn't recognize or make family life more affordable for families who are making considerable sacrifices to have a parent home to provide additional care, instruction, and attention to their children, families that often end up also making a big contribution to the civic fabric of our communities because the stay-at-home parent has more time to be involved in the community.
This plan sends the message, albeit unwittingly, I think, that the work of the home, and of the community, doesn't measure up to the work of the market. That's too bad.
Walker: What policy solutions, in your opinion, would be fairer?
Wilcox: As I noted in The Wall Street Journal "Sens. Mike Lee (R., Utah) and Marco Rubio (R., Fla.) have proposed expanding the child tax credit to $3,500 from its current $1,000 and extending it to payroll taxes, i.e., Social Security and Medicare. The Lee-Rubio plan would do a lot for millions of working- and middle-class families, whether or not they have two parents in the workforce. As Messrs. Lee and Rubio wrote in an op-ed for this newspaper in September, their proposal is rooted in a recognition that all families, not just two-earner families, 'shoulder the financial burden of raising the next generation of taxpayers, who will grow up to fund the Social Security and Medicare benefits of all future seniors."
Their approach would be fairer because it would help families make the best decision of how to combine work and family for themselves rather than to have the government pick and push one model for combining work and family. I hope the Lee-Rubio plan advances in the 2015 Congress. Then, President Obama could sign a middle-class tax relief plan that treats all families fairly.
This interview orginally appeared on Mr. Walker's blog.
Andrew T. Walker is the Director Policy Studies for the Ethics and Religious Liberty Commission of the Southern Baptist Convention, the moral concerns and public policy entity of the nation's largest Protestant denomination. You can find him on twitter: @andrewtwalk