Android 4.2.1, JellyBean Update Out for Samsung Nexus 10, LG Nexus 4
The Android 4.2.1, JellyBean update began rolling out to the Samsung Nexus 10 and LG Nexus 4 this week.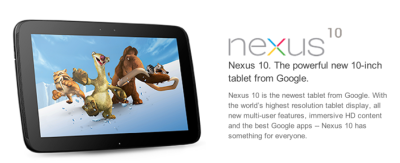 The update brings the latest build of JellyBean to the tablet and smartphone and corrects an issue that would not allow users of the People app to select a date in December for a birthday, anniversary, or similar event.
It rolled out OTA (over-the-air) and really doesn't add many new features to the devices. It is also expected to land on the Galaxy Nexus and Nexus 7 in the near future. It could take a few days before it is available for all devices.
Google started reporting about the December bug earlier this month.
"We discovered a bug in the Android 4.2 update, which makes it impossible to enter December events in optional fields of the People app," said Google on the Android Google+ page. "Rest assured, this will be fixed soon so that those of you with December birthdays and anniversaries won't be forgotten by your friends and family."
The Android 4.2, JellyBean update will not be available for Nexus S or Motorola XOOM users.
This news was confirmed by Google's Jean-Baptiste Queru, who stated that both devices will remain running Android 4.1.2.
The reasoning behind the software not updating to the latest build of Android is due to the older hardware included on the Nexus S and Motorola XOOM.
There were already reports of Android 4.1 running slow on both devices, so updating to the newer build would not be the best idea.
The Android 4.2, JellyBean update rolled out to Nexus 4 pre-release users earlier this month.
The Nexus 4 smartphone will now have the ability to upgrade to the latest version on Android 4.2, which brings features that Google has previously covered such as Lock screen widgets and Multi-user support.
Lock screen widgets appear on the device's lock screen and allows the user to customize them in order to view their calendar, email, and to also identify music with Sound Search.
Nexus S 4G With Ice Cream Sandwich