Anna Duggar Says It's a Blessing to Have Help From Family With Newborn Baby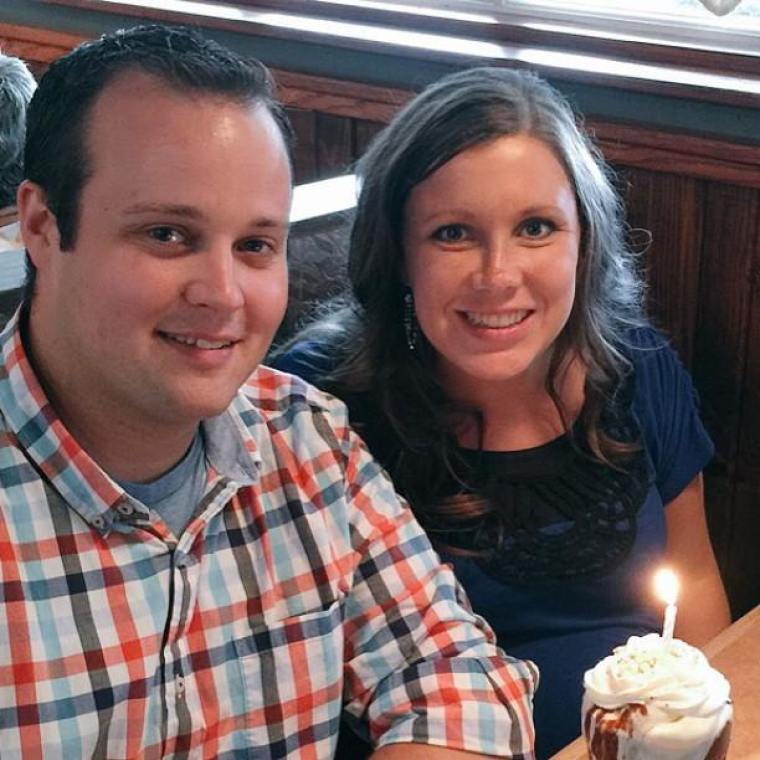 Anna and Josh Duggar recently welcomed their fifth child earlier this month and the happy mother said she is very grateful to have the help of the Duggar family.
"It was a long labor, but complication free and I feel really great," Anna told Us Weekly on Friday. "It's a blessing to have so much help from our moms and family members. Our other little ones adore Mason and want to hold him all the time!"
The couple first announced the baby's arrival on the Duggar Family site.
"We are so thankful and happy to announce the arrival of our new son, Mason Garrett Duggar. Both he and Anna are doing well. He arrived today without complication and we already adore him," the Sept. 12 post read. "The entire family is ecstatic over the arrival of another beautiful blessing. We want to thank everyone for your prayers, kind words and well wishes. We appreciate it much more than we could ever express. We pray God blesses each of you with an abundance of the kindness you've shown us."
Anna reportedly gave birth at their home in Northwest Arkansas with a midwife.
"Her water broke Monday morning early and she labored all day before having Mason at 1:22 a.m. Tuesday," a rep told Us Weekly.
Anna and Josh were married in 2008 and are parents to Mackynzie, 7, Michael, 6, Marcus, 4, and Meredith, 2. The couple's marriage and their relationship with their family, however, was put to the test two years ago after molestation accusations surfaced against Josh.
In 2015, Josh came clean about molesting underage girls, who were later confirmed to be his sisters. As a result, he resigned from his job and TLC canceled the family show "19 Kids and Counting."
The Duggar family bounced back, however, and were given "Counting On," a spinoff series, that would focus on the Duggar sisters, excluding Josh. There are now rumors swirling that Josh will appear on the next season of "Counting On."