Anne Graham Lotz Compares Reaction to Texas Church Massacre to John 11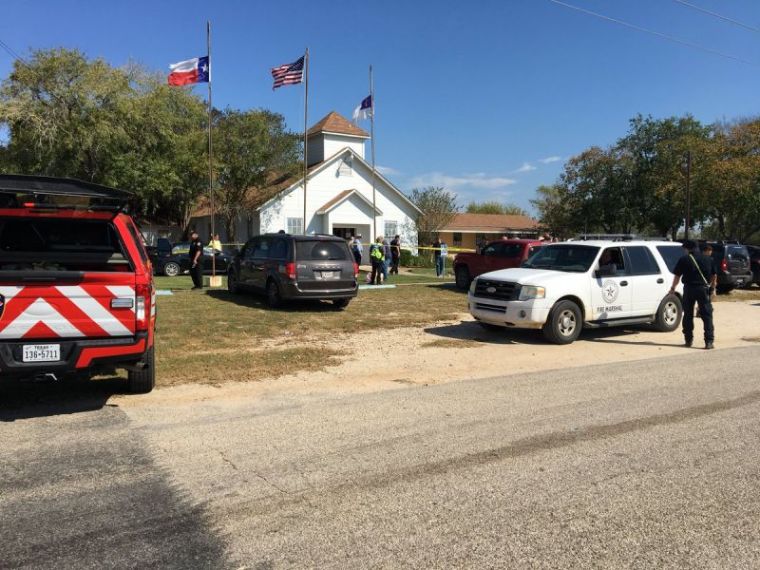 Billy Graham's daughter and evangelist Anne Graham Lotz has explained that the timeless truth that Jesus taught in John 11 after the death of Lazarus still applies today as the world is left wondering why God allowed Sunday's horrific church massacre in Texas to occur.
In a blog post Monday, the 69-year-old Lotz shared her thoughts on the terrible tragedy that happened at the First Baptist Church in Sutherland Springs, Texas, in which 26 people were killed and about 20 were injured when a gunman opened fire in the middle of worship service.
The senseless act of violence that was carried out by the now-deceased 26-year-old Devin Patrick Kelley has left some on social media wondering why God would allow such an act to occur in a place of worship.
"Why? Why, dear God, would You allow something so horrific to take place? In a church? So evil. So senseless. So terrifying. Help me understand," Lotz, the author of the 2004 book Why?: Trusting God When You Don't Understand, asked.
Lotz explained that an answer to her heart's cry came to her mind when she thought of the events that took place in John 11.
"Mary and Martha had sent word to Jesus that their brother Lazarus was sick," Lotz explained. "Implied was a desperate plea for help. But Jesus stayed where He was for four days. And Lazarus died."
"When Jesus did show up, Mary and Martha responded like many I have read on social media following the Texas massacre: Why didn't You come when we asked? If prayer worked, Lazarus wouldn't be dead. You're late!" Lotz added. "Although I've paraphrased what they actually said, that was their meaning."
Jesus responded to Lazarus' sister, Martha, by stating that "one who believes in Me will live, even though they die; and whoever lives by believing in Me will never die."
In her blog post, Lotz stated that Jesus' response in John 11: 25 provides the world with "a radical perspective."
"And it's this. Life is about more than temporary safety, health, happiness, prosperity. It's about a relationship with Him that transcends those things. He never, ever has promised to protect us from suffering, pain, and death," Lotz contended. "But He has promised to be with us and bring us through...when we place our faith in Him."
"Standing at Lazarus' tomb, Jesus challenged Martha, Do you believe this? Martha affirmed, 'Yes, Lord. I believe that you are the Christ, the Son of God,'" she continued. "Then Jesus raised Lazarus from the dead."
Lotz concluded by highlighting the "simple answer" to her questions of "why, God?"
"The simple answer to my why question is this: Trust Jesus when I don't understand. His ways are not my ways. He is accomplishing a greater purpose," she stressed. "I just have to trust His heart of love to do what's best. Trust Him."