Anne Graham Lotz Praises Melania Trump's 'Courageous' Lord's Prayer Reading Amid Heavy Ridicule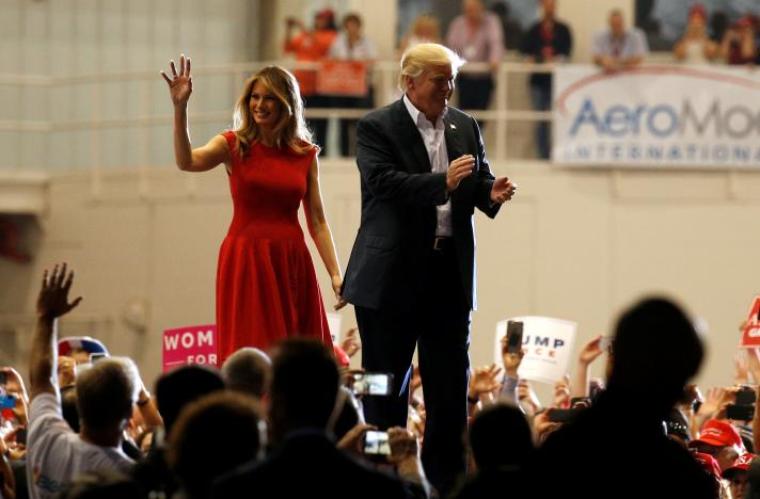 Evangelist Anne Graham Lotz has come to the defense of First Lady Melania Trump for her reading of the Lord's Prayer at a rally in Melbourne, Florida, for her husband, President Donald Trump, after leftists mocked and ridiculed the First Lady online.
"Praising God for FLOTUS' bold and courageous, reverent and sincere leading in Lord's Prayer. Well done," Lotz wrote on Facebook, linking to the speech in question.
"Thank you, Melania Trump, for your prayer tonight. My prayer for you is Numbers 6:24-26. 'The Lord bless you and keep you; the Lord make his face shine on you and be gracious to you; the Lord turn his face toward you and give you peace,'" said the evangelist, daughter of popular preacher Billy Graham.
At the rally on Saturday, where President Trump took aim at the media, calling it "part of the corrupt system," First Lady Trump began by leading the crowd in a reading of the Lord's Prayer.
"The America we envisioned is one that works for all Americans," she additionally said. "I will always be true to myself and be truthful to you no matter what the opposition is saying."
"My husband is creating a country of great safety and prosperity."
Melania Trump also vowed to use her infuence to fight to improve the lives of women and children in the country.
Several media outlets wrote about negative reactions to Melania Trump on Twitter, including Fox News and Twitchy.
"This is intentional. Bannon wants the media to be in an uproar. It's also a nice slap at Jews and Muslims, which Alt Right White House likes," John Aravois, an editor for the Democratic political blog Americablog, tweeted. 
Others questioned why the First Lady appeared to be reading the prayer from a sheet, rather than reciting it from memory.
"This does seem disingenuous," Patrick Thornton, senior director of UX and strategy for CQ Roll Call, added. "Never seen someone read the Lord's Prayer before. Most Christians know it by heart by like 4th grade." 
Christian leaders, meanwhile, were delightfully surprised to hear the Lord's Prayer recited at a rally by a First Lady. Along with Lotz, Jack Graham, pastor of Prestonwood Baptist Church in Texas, tweeted, "I've never seen this happen until today." 
"Thank you Melania Trump for expressing and praying your faith," Graham added.
During the rally, President Trump insisted that his administration has been hitting its targets in its first month in power.
"I'm here to tell you the incredible progress we have made in making America great again," he told the crowd. "I'm here because I want to be among my friends and among the people."
"Our plans for the future, they're big and they're bold and it's what our country is all about, believe me."