Anne Graham Lotz Says Dad's Death Is Heaven's Wake-Up Call to the Church: 'We've Lost Our Focus'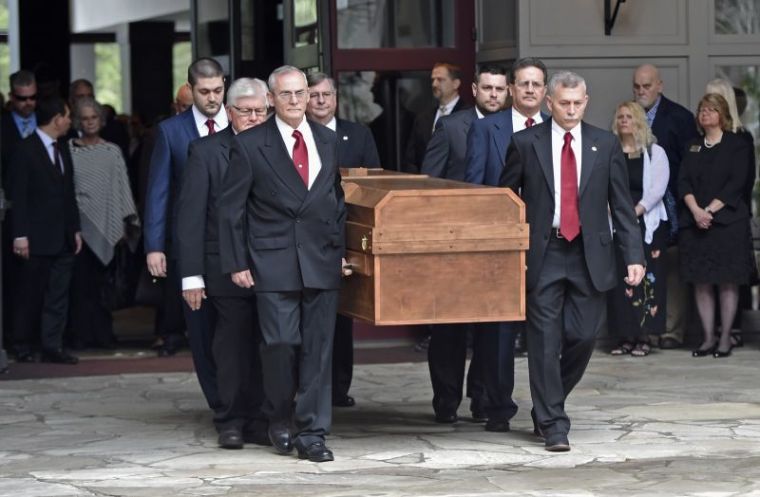 Billy Graham's daughter, Anne Graham Lotz, says that she believes her father's death will serve as a "Heaven's shot across the bow" to the Church today and stated that, in general, the failure of churches are the reason why the United States is in a spiritual "mess."
The 69-year-old author and evangelist sat down with WRAL-TV for an interview on Monday to talk about the impact of her legendary evangelist father, who passed away last week at the age of 99.
"I believe my father's death is Heaven's shot across the bow. It's time for the Church to wake up," Lotz said. "It's time for the world to wake up because you're not promised tomorrow. You need to decide now where you're going to spend eternity."
Lotz asserted that she hopes her father's death will "shake the Church."
"You can't leave it up to Billy Graham to share the Gospel anymore," Lotz, the founder of AnGeL Ministries, contended. "That is our privilege. That is our responsibility and we need to be sharing the Gospel with others."
Her father shared the Gospel in over 185 countries to some 215 million people.
Lotz argued that too many churches have seemingly become just merely "religious institutions."
"[The Church] is not encouraging people and showing them how to read their Bibles. It's not teaching them how to pray. It's not bringing them into a personal relationship with God through faith in Jesus Christ," Lotz said. "In fact, some of them will even argue with you if that is necessary. They are arguing with what the Bible says."
Lotz argued that churches need to be telling people how they can have "peace in their hearts," "a purpose to live for," and "a hope of a heavenly home."
"There is hope for the future. There is hope that is found in this world and it is found in Jesus," Lotz said.
WRAL's Scott Mason asked Lotz if she is suggesting that the Church has failed in some respect.
"I think it has [failed], generally speaking. I think it has," she responded. "That's why this nation is in a mess. Because we have lost our focus. We have lost our message. People go to church, but they're not getting what they're going for."
Lotz said that she prays for her father's death to lead to a spiritual awakening or a "revival of people who put their faith in Jesus and go out and share it with others."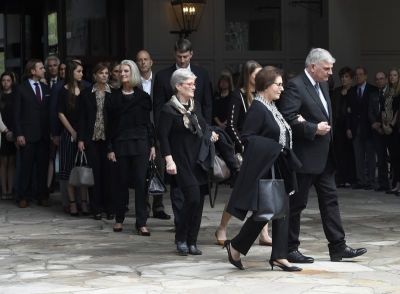 "That is the answer to what is going on in our nation," she said. "We are so divided. There is so much anger and so much polarization and Jesus is the answer."
"If you look at my daddy's life, he cuts across all of those divides — whether it was a racial divide, political divide or social divide. People all across the spectrum love and honor Billy Graham," she added. "Why? Because of his message and because he presented Jesus. Jesus is the one who unifies us, brings us together in front of the cross and makes us right with God. Once we are right with God, we will work on getting right with each other."
Lotz was also asked what it was about her father that allowed him to touch so many people.
"It has to be the spirit of God," she said. "There was a spirit in him and people were drawn to him. It was the spirit of Jesus. ... Plus daddy was authentic. There wasn't any fakeness in him at all."
Graham's body will lie in honor at the U.S. Capital in Washington, D.C., on Wednesday and Thursday. He will become the first religious leader and fourth private citizen to lie in honor in the Capitol Rotunda.
On Friday, a private funeral will be held in Charlotte, North Carolina.