Another Christian Family-Run Business Closing After Refusing to Host Gay Wedding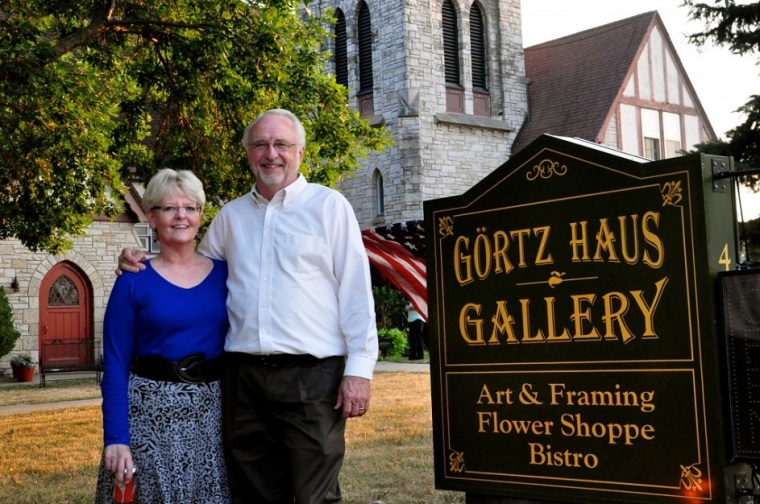 The Christian owners of a gift shop and bistro in Iowa, who were earlier charged with discrimination and had to pay for a settlement after refusing to hold a same-sex wedding at the venue, say they are now having to close down their business completely.
Richard Odgaard and his wife, Betty, the owners of Görtz Haus Gallery in Grimes, Iowa, say they will close their business completely by the end of August, about two years after they told a gay couple from Des Moines their facility cannot be rented for the wedding.
The gay couple promptly filed a discrimination complaint through the Iowa Civil Rights Commission. Although the Odgaards refused to admit they discriminated against the same-sex couple, they agreed for a $5,000 settlement.
"Our faith hasn't changed," Betty earlier said after the settlement. "Of course, it's kind of a crushing blow because that's a major part of our business and weddings are so absolutely gorgeous in that place."
The settlement couldn't deal with the aftermath.
"We can't pretend it's going to get better. There wasn't enough business," The Daily Signal quoted Betty, 63, as saying on Friday.
The Mennonite couple started their bistro, flower shop, art gallery and wedding venue after buying a 77-year-old stone church in 2012.
After local media reported on the discrimination complaint, other couples also cancelled their bookings of the venue.
"The Görtz Haus Gallery has discontinued venue and floral services for weddings thereby enabling us to conduct business according to our conscience without the threat of allegations of discrimination," reads a notice on the home page of the gallery's website.
The Odgaards feared they would attract more complaints and lawsuits if they continued to offer their building as a wedding venue. "We didn't have a choice. We would be targets," Betty, who recently went into depression due to the circumstances, was quoted as saying.
The Christian couple now feels isolated from their community, as they cannot speak out due to pending litigation on the right of businesses to refuse services to customers based on their religious beliefs.
The Odgaards see a 2009 decision of the Iowa Supreme Court as the beginning of their violation of religious freedom. "I think if people in Iowa would have had a chance to vote on this, it would have never have been this way. People in Iowa are pretty conservative," Betty was quoted as saying.
"With the discrimination laws and the legality of same-sex marriage in this state, now you have to prove that you didn't discriminate," added Richard.
The Odgaards are leaving their business, but not quitting.
"Inspired by their experiences, the Odgaards have organized God's Original Design Ministry, a 501(c)(3) non-profit corporation, to advance Christian teachings, Biblical ordinances and natural laws as God intended," the gallery's website announces.
The Christian couple also plans to use the building for its original function, by turning it back into a church. "That would be the most wonderful option," Betty said.