SF 49ers WR Anquan Boldin Gives Glory to God After Winning Walter Payton Award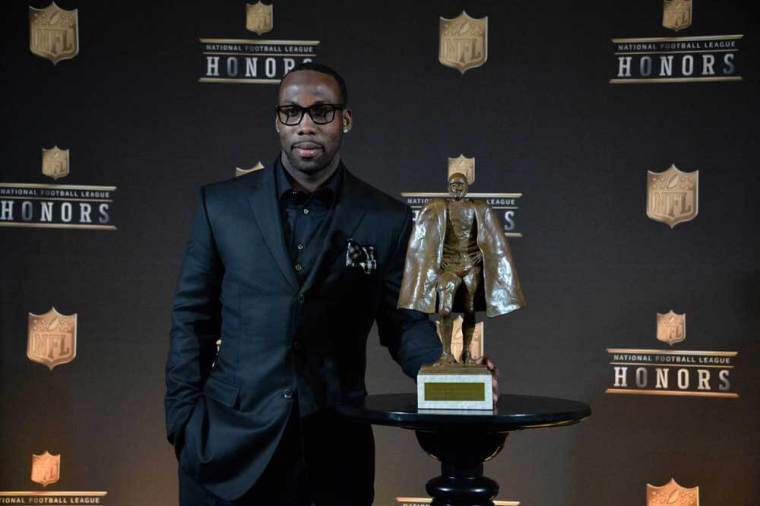 Anquan Boldin won the 2015 Walter Payton NFL Man Of The Year Award Saturday, but he is making sure to give honor to God.
Boldin, the 35-year-old San Francisco 49ers wide receiver, won the award that highlights charity work after establishing his Anquan Boldin Foundation in 2004 to help underprivileged children receive the best education opportunities available.
The first player of the 49ers organization to ever receive the Walter Payton Award, Boldin said he was fulfilling his God-given purpose.
"God put me on this earth for something much bigger than that and I realized and understand what my purpose is now. …," Boldin said after winning the award. "It's my prayer and my hope that I can live out the rest of my life honoring God and help as many people as possible."
A runner-up for the award last year, Boldin and his wife, Dionne, have spent over $1 million to help elevate his foundation, which has held events across the nation in places like Arizona, Maryland, south Florida and the San Francisco Bay Area.
Aside from his foundation offering an enrichment program over the summer, it also gave $10,000 college scholarships to five students last year. The foundation's college fund managed to put 13 students through four years of school.
When his foundation is not helping children, Boldin is making sure that it is feeding families with Thanksgiving food drives and making a difference globally to places like Senegal and Ethiopia.
Still, Boldin admitted that he did not always look at his NFL platform as an opportunity to help others.
"When I first got into the NFL nobody could tell me anything. I was living life," Boldin said. "I had achieved my dream of one day making it into the NFL, but I soon realized that's not what life is all about. I realized my purpose in life was not to make it to the NFL and score touchdowns."
The annual NFL player award recognizes one man for his charity work and excellence off the football field. Boldin was in the running along with Benjamin Watson, the New Orleans Saints tight end, and New York Giants quarterback Eli Manning. A panel of judges consisting of NFL Commissioner Roger Goodell, former League Commissioner Paul Tagliabue, Walter Payton's widow, Connie Payton, and former players Anthony Munoz and LaDainian Tomlinson, along with last year's winner, Thomas Davis of the Carolina Panthers and sportswriter Peter King, chose the finalists.
Although Watson did not win the honor, he glorified God nonetheless when Boldin was awarded.
"Congratulations @AnquanBoldin! Well deserved. Glory to God," Watson wrote.
The winner of the award was announced at the NFL Honors on CBS Feb. 6.
A $55,000 donation will be made to Boldin's charity, while the two runners-up will each receive $11,000 donations.