Arab League Agrees to Confront ISIS 'Militarily and Politically'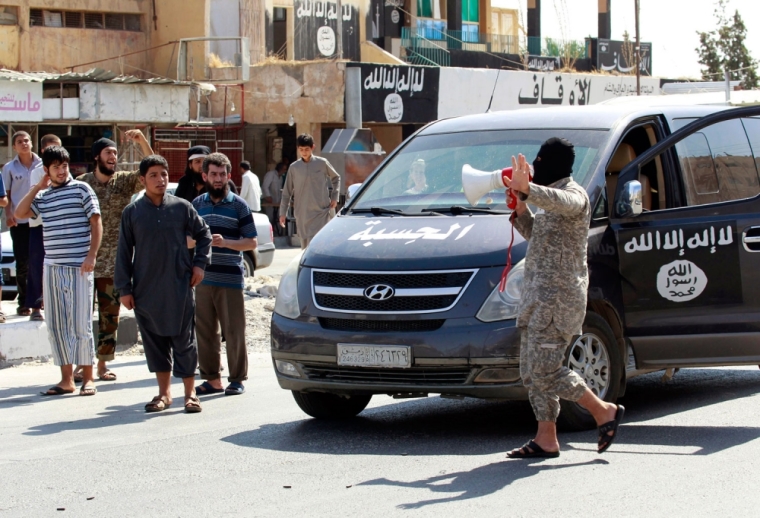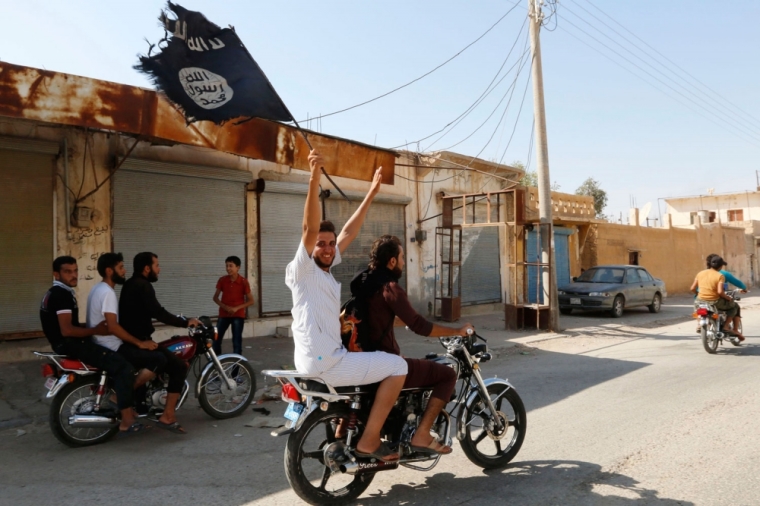 View Photos
The foreign ministers of the Arab League agreed Sunday to confront ISIS "militarily and politically" as well as to cooperate with ongoing efforts by the international community and Iraq to combat the Islamist militants who have gained control over large parts of Syria and Iraq.
"What is happening in Iraq, and the presence of an armed terrorist group that not only challenges the state authority but its very existence and that of other countries … is one of the examples of the challenges that are violently shaking the world," The Associated Press quoted Nabil Elarabi, the Arab League's secretary-general, as telling the foreign ministers at a meeting in Cairo, Egypt Sunday.
U.S. Secretary of State John Kerry is scheduled to visit Saudi Arabia and Jordan this week.
The Arab Leagues – which includes Egypt, Saudi Arabia, Jordan, Lebanon, Qatar and the United Arab Emirates – also endorsed a U.N. Security Council resolution passed in August urging member states to "act to suppress the flow of foreign fighters, financing and other support to Islamist extremist groups in Iraq and Syria."
Arab countries need a "clear and firm decision for a comprehensive confrontation" to "cancerous and terrorist" groups, Elarabi said.
ISIS, or Islamic State of Iraq and Syria, is an al-Qaeda offshoot and is also known as the Islamic State and ISIL. The group wants to form an Islamic emirate in the Levant region through "jihad."
The League chose not to directly endorse the U.S. or Iraqi campaigns to fight ISIS, but it tacitly backed the ongoing efforts.
America's first series of airstrikes in western Iraq targeting ISIS early Sunday to protect a major dam suggested that the U.S. has expanded its goals in Iraq, which until recently were limited to protection of U.S. offices and humanitarian responses.
U.S. President Barack Obama shared his plans to combat ISIS during an interview on NBC's "Meet the Press" Sunday.
"I just want the American people to understand the nature of the threat and how we're going to deal with it and to have confidence that we'll be able to deal with it," he said.
After Kerry's meeting with diplomats from 10 countries on the sidelines of a NATO summit in Wales last week, Obama said key NATO allies are also prepared to "degrade and ultimately destroy" ISIS.
"Key NATO allies stand ready to confront this terrorist threat through military, intelligence and law enforcement as well as diplomatic efforts," Obama said. "Our goal is to act with urgency but also make sure that we're doing it right, that we have the right targets, that there's support on the ground … that we have a strong political coalition."
ISIS men have killed hundreds of people in Iraq as well as beheaded two American journalists, James Foley and Steven Sotloff. Numerous members of the Christian and Yazidi minorities have also been killed, and tens of thousands of them have fled their homes.
Saudi Arabia's King Abdullah last month warned that the United States and Europe could be targets of Islamist terrorists within months if world leaders fail to deal with the growing terrorist threat. He appeared to be alluding to ISIS.
"If neglected, I am certain that after a month they will reach Europe and, after another month, America," Abdullah said at a reception for foreign ambassadors. "These terrorists do not know the name of humanity and you have witnessed them severing heads and giving them to children to walk with in the street," added the king of Saudi Arabia, a major U.S. ally in the region.