Are Americans Hindering Miracles?
Are Americans Hindering Miracles?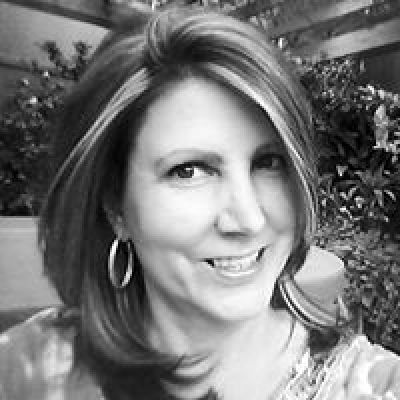 The young man felt conflicted. Filling in as the leader of a monthly prayer session, he wondered how bold to be when asking God specifically for healing.
"What if I stick my neck out and beseech God for healing — and nothing happens?" he wondered.
He couldn't quite identify with some of his Pentecostal friends who cite Isaiah 53:5 — "with his stripes we are healed" — to claim that if someone has sufficient faith in Jesus, then physical healing will flow in this life. But he was convinced that the resurrection and other miracles occurred as the Gospels reported.
Ultimately, he prayed as authentically as he knew how and with as much faith as he could muster.
Years later, the man — not quite as young — would again face off with the issue of healing. He's Lee Strobel, the author of The Case for Christ, The Case for Faith, and numerous other best-sellers. As a former atheist and legal editor of the Chicago Tribune, Strobel has a long history of skepticism about religious matters. He set out more than twenty years ago to find credible evidence that Jesus of Nazareth really was the Son of God.
In his newest book, The Case for Miracles, Strobel tackles whether God still performs miracles and if he's available to intervene in our lives today. After commissioning research on American attitudes about miracles, Strobel took to the road to interview leading authorities — skeptics and believers alike. The result is a comprehensive examination that helps readers sort through numerous perspectives about both miraculous events in scripture and contemporary claims of healings and dreams.
Describing his experience as a young man who wondered whether God still heals instantly, Strobel tapped into a perspective shared by many Christians — particularly in America. "We don't want to be seen as being weird or outside the mainstream," writes Strobel. "We don't want to be lumped with televangelists and flamboyant faith healers. We want to be respectable and accepted by people in our secular culture."
The result, says Strobel, is a tendency for believers to subconsciously hold back from fully embracing the God who still performs the miraculous: "We are embarrassed by the supernatural."
In speaking with Roger E. Olson, a professor at Baylor University in Waco, Texas, Strobel explored varying degrees of openness to God's supernatural activity in today's world. According to Olson, "Many evangelicals are not convinced in the depth of their soul that God is still supernaturally active." They have relegated the miraculous to the past and to mission fields rather than seeing them as a present possibility in their own lives.
Yet, Olson acknowledges, he has been in churches where the opposite attitude prevailed and people thought miracles were an everyday occurrence — which holds its own danger: "It takes away the specialness."
Strobel asked Olson if there's one word that could summarize why a lot of evangelical Christians seem embarrassed by the supernatural. The professor replied: "Respectability. Evangelicals in general are trying to live down our past," Olson continued. "We're very aware of Hollywood's version of us — the oddball preacher, the phony faith healer, the hyperemotional revivalist, the money-grabbing hypocrite. We want to run from these depictions."
In Olson's experience, the richer and more educated evangelicals become, the less likely they are to really expect miracles to happen. "That's the seductive power of prosperity — it makes us less reliant on God."
Olson's students from Third World countries have a different perspective on the supernatural. They'll often say, "Our Christianity in Africa is surrounded by spiritual warfare. We can't brush it off as superstition. God really intervenes and does amazing things, but we don't see that here."
Strobel points out that the reason miracles proliferate in Africa and other Third World nations, according to some, is because that's the leading edge of the gospel.
Olson disagreed: "We need the supernatural as much as they do in China. America is still a mission field. ... Too often, we think we only need apologetics, evidence, debates, and arguments to spread the gospel here rather than to see God do a supernatural work. ... Well, I respectfully dissent."
Dr. Candy Gunther Brown, a professor of religious studies at Indiana University, is one who would agree. Having studied the effect of intercessory prayer on healing, Brown has noticed that miracles appear to be clustered in certain geographic areas.
Her research in Mozambique fits four characteristics that author Tim Stafford says are shared by places where there are outbreaks of the supernatural: Illiteracy, a lack of framework for concepts such as sin and salvation, limited medical care, and an openness to the spirit world.
Brown believes there is something going on with Pentecostal and charismatic proximal intercessory prayer. "It's not fakery; it's not fraud. It's not some televangelist trying to get widows to send in their money.
"Something is going on, and it surely warrants further investigation."
Janet Chismar is a freelance editor living in Nashville, Tennessee.