Are Christian Movies the Future for Sharing the Gospel? These Faith-Based Film Executives Think So
The Erwin Brothers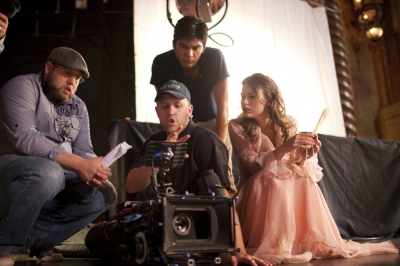 The Erwin brothers film "I Can Only Imagine" brought in $17.1 million at the domestic box office during its opening weekend, ranking third overall behind "Tomb Raider" and "Black Panther." Pastors rented entire movie theaters to host viewings of the redemption story and ministries are still using the film as an outreach tool.
"I heard T.D. Jakes say that Jesus was a storyteller, so if He'd been around today He'd be a filmmaker. Make sense to me," filmmaker Jon Erwin ("Woodlawn," "Mom's Night Out") told CP when asked if he thought movies could be the future of ministry.
"The right story can change your life. As Christians, it's always been about the power of our stories and the power of what God has done in our life.
"I think a film is an incredibly powerful way to tell a story, Jesus told incredible stories, so I want to be a part of it as well."