Are Christian Movies the Future for Sharing the Gospel? These Faith-Based Film Executives Think So
Kendrick Brothers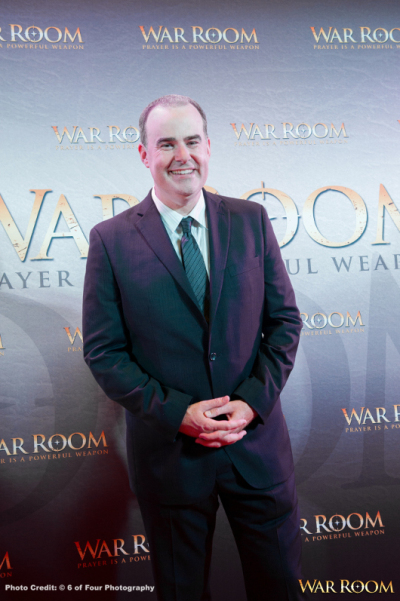 Another Christian film created by FamilyLife and co-executive produced by the Kendrick Brothers ("War Room" and "Fireproof") titled "Like Arrows," hit theaters in the spring and is about biblical parenting.
Filmmaker and actor Alex Kendrick chimed in on the topic of movies and the future of ministry.
"I do think we are heading that way more so than ever before. There is power in a story and if it's well told, if it resonates with the heart of the person viewing it, then I think they're more likely to apply the truth and the biblical principles in it," Kendrick told CP at NRB. "So we'll continue to make movies.
"I see in this arena more and more young people coming and skillfully telling stories with a lot of power to it. I'm excited about that, I'm excited about the future and using this avenue to reach the masses."
FamilyLife's co-executive producer Bob Lepine also shared his thoughts on the positive and negative effects of a future in which the Gospel is shared through the medium of entertainment.
"I think storytelling has the ability to touch people at a place that teaching doesn't touch them," he said. "The danger in that is if all you do is tell stories then you will move people emotionally but then they won't know what to do."
"What we wanted to do [with 'Like Arrows'] was use this emotional hook as a way to say, 'Now that you feel the issue, let us point you to where you can get practical, biblical help for what you are doing. We wanted to touch the heart first and then point to the head and say, 'Let us help you on your journey as a parent with practical wisdom.' I think those two need to work together," he continued.
"You can have a great film that people walk away from emotionally moved, but if you don't have something behind that to help them anchor that feeling in truth, then there's an issue."
Lepine's concerns are warranted given that while movie attendance for Christian films seems to be on the rise, many are seeing a decline in church attendance.
Skye Jethani, author of What's Wrong With Religion, discussed the issue of declining church attendance during an interview with Russell Moore, president of the Ethics & Religious Liberty Commission of the Southern Baptist Convention, last year. Jethani attributed this problem, in part, due to the availability of sermons on the radio, TV and the internet.