'Assassin's Creed: Origins' Update: Ubisoft Reveals Planned Launch of Tie-in Media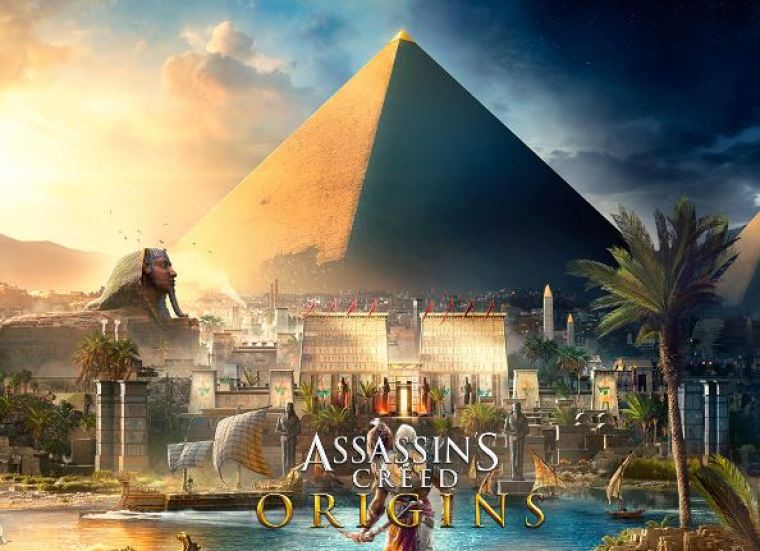 Gaming company Ubisoft has revealed its plans to expand the universe of the upcoming video game "Assassin's Creed: Origins" by launching several tie-in media materials.
According to GameSpot, the company issued a press release detailing the upcoming media that will be launched in connection with the forthcoming arrival of "Assassin's Creed: Origins" in physical and digital stores later this year. Among the materials that will be released in support of the game's launch include a comic series, a tie-in novel, an art book and an official guide.
"The vast universe of Assassin's Creed: Origins will be expanded beyond the game to explore: Bayek's youth, the first years of the Assassins' Order, the artwork behind the beautiful and mysterious landscapes of Ancient Egypt, and an official guide for hardcore players," Ubisoft explained.
The comic book series will be written by Anne Toole, and its storyline will be focusing on the origins of the Assassin's Order. The tie-in novel, on the other hand, is titled "Desert Oath," and is currently being penned by Oliver Bowden, who is known for serving as the author of previous novels in the "Assassin's Creed" universe.
The plot of the book will be a prequel to the actual video game's story, telling the tale of the character Bayek as a young boy who embarked on a journey from his hometown and traveled across the humid and desert-filled land of Egypt.
The art book that will be released for the game will feature a collection of concept sketches, character designs, city schematics and paintings related to the game. Game developers from Ubisoft and several artists have also provided their commentary about the game which will be featured in this book as well.
Lastly, the official guide will contain information about the game's weapons and equipment as well as a detailed map of the locations covered in "Origins." This guide will also feature a complete walkthrough of the game and will come with a few collectibles.
The video game "Assassin's Creed: Origins" is scheduled to launch on the PlayStation 4, Xbox One and PC on Oct. 27.