Atheist Group Erects Anti-Trump 'Festivus' Pole Next to Nativity Scene in Florida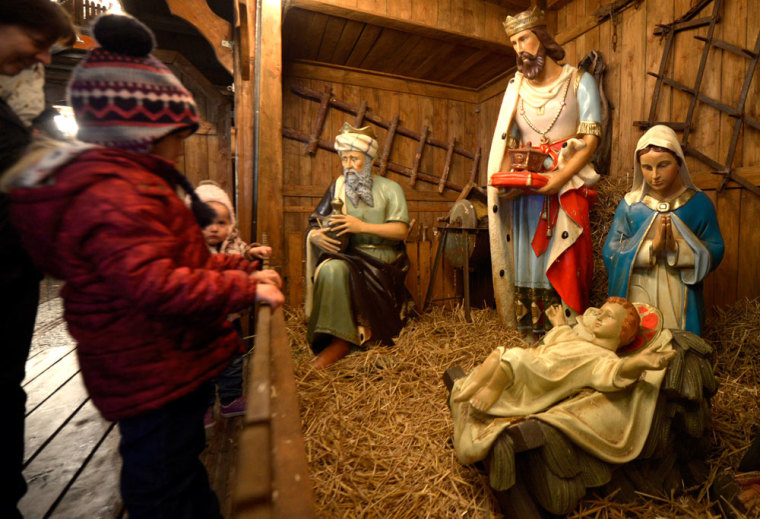 An atheist group in Florida has put a "Festivus" pole with a "Make America Great Again" red cap adjacent to a nativity scene on city property in Deerfield Beach.
"To protest the incursion of religion into the public forum," the Religious Liberty Project "erects rainbow Festivus poles at state capitols across the U.S.," the group says on its website. "From a base in south Florida, we thumb our proverbial nose at religiosity through ridicule and mockery by displaying Festivus poles in public spaces to protest religious symbols on display during the holidays."
But this time, the group, which describes itself as "an advocacy organization dedicated to protecting and promoting freedom of speech and religion, especially the separation of church and state," has also placed a "Distrestivus" pole next to a Christmas display in the city, according to The Huffington Post.
"Festivus is a 'holiday' created for the TV sitcom 'Seinfeld' as a non-commercial festival 'for the rest of us' in the Christmas and year-end holiday season," Chaz Stevens, who heads the group, has said earlier.
"Wrapped with an upside-down American flag (acknowledging the majority of Americans who didn't vote for the Pumpkin in Chief), this year's pole is shorter, a shout-out to Donald's tiny hands," the Post quoted Stevens as saying. "We've donned Distresstivus with the infamous Make America Great Again red cap, and fastened it all together with a big ol' safety pin."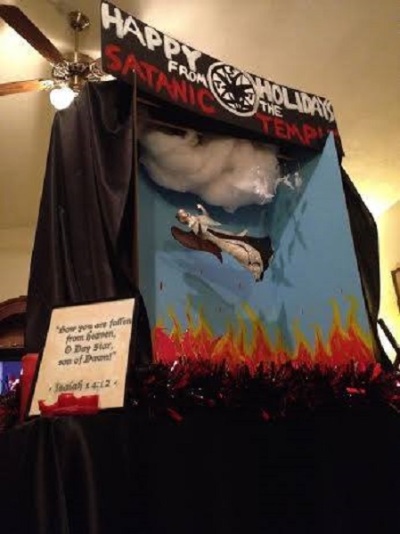 On the group's website, Stevens says, "Our efforts first appeared on the international stage, when we forced the State of Florida to allow us to erect a Festivus Pole, a symbol from the fictious holiday created within the scripts of the 'Seinfeld' show, in the Capitol rotunda." Then he adds, "Years later, we've extended our work to include marriage equality, raising awareness to youth LGBT bullying and homelessness, and other governmental incursions into our civil rights."
For the past couple of years, controversy and threats of legal action have abounded over the holiday displays of the Florida capitol rotunda.
Last year, secular groups took issue with the presence of the manger scene, especially when other displays representing different religious viewpoints were absent. When the Florida capitol explained that the rotunda was a public space, a group calling themselves the Satanic Temple attempted and eventually erected a display next to the nativity.