Atheist Journalist Sohrab Ahmari Announces Conversion to Catholicism After Jihadis Kill French Priest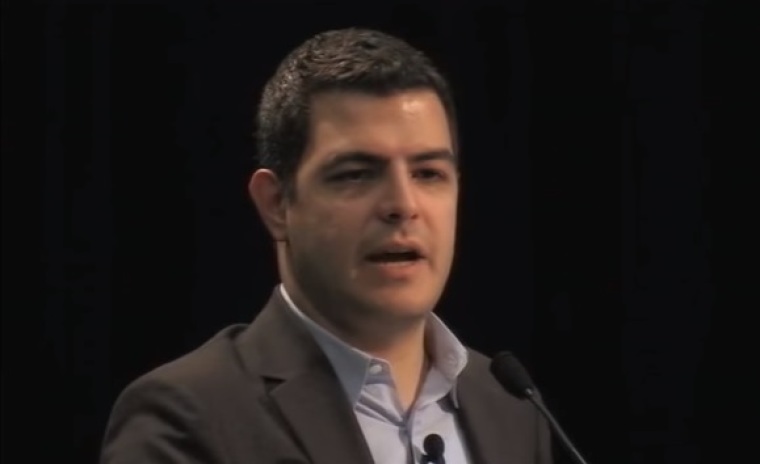 Last week's killing of a French priest by radicals associated with the Islamic State has inspired atheist Wall Street Journal writer Sohrab Ahmari to come out publicly about his plans to convert to Catholicism.
After the news broke that Father Jacques Hamel had been killed by radicals who raided the Church of the Gambetta in the Saint-Etienne-du-Rouvray district of Normandy last Tuesday, the Iranian-born Ahmari announced in a tweet:
"#IAmJacquesHamel: In fact, this is the right moment to announce that I'm converting to Roman Catholicism."
Ahmari later deleted the tweet and pinned another tweet the following day.
"To new followers: I deleted my tweet professing my conversion, to avoid drawing internet-crazies' attention to my church," the tweet explained.
In response to published reports and tweets that incorrectly claimed he was converting to Christianity from Islam, Ahmari clarified in another tweet that he is actually converting from Atheism.
 Although Ahmari publicly announced his conversion only after Hamel was killed, his decision to convert was not inspired by Hamel's martyrdom.
A source close to Ahmari told The Christian Post that Ahmari has been under instruction with a Roman Catholic priest for some time now but Hamel's death was what prompted him to announce his conversion plans.
Ahmari was born in Tehran and moved to the United States when he was 13 years old. He earned a law degree from Northeastern University and was inspired to become a journalist because of the disputed 2009 Iranian elections.
Ahmari has been published in The Boston Globe, The New Republic, The Chronicle of Higher Education and works as an editorial writer for The Wall Street Journal's European edition.
In response to the attack in Normandy last Tuesday, Ahmari praised French President François Hollande for declaring that France is "at war" with the Islamic State.
"I support that sentiment because it's still ahead of where many other European governments are in terms of recognizing that what's happening is a low-grade jihadist insurgency targeting all of Europe, and many governments are in denial," Ahmari said in a video interview on WSJ.com. "As far as the Hollande government goes, at least it's a first step to recognizing the adversary and to say there is a war. That is more than can be honestly said of President Obama."
Ahmari added that he thinks European governments are being too reactionary and are not mobilizing to defeat the extremist threats.
"What you see is governments lurching from attack to attack and being very reactive," he said. "If something like [the Normandy church attack] happens, France ramps up sales of artillery to the Iraqi government. ... But you don't see that full-scale mobilization that really needs to happen."
Another area of concern that Ahmari warned about is the Islamic State's growth in Libya.
"No one is paying attention to this vast stretch of territory becoming an 'ISISistan,' if you will," Ahmari stressed.