Atheist Lawrence Krauss Claims Humans Are 'Cosmic Accident,' Universe 'Doesn't Give a Damn About Us'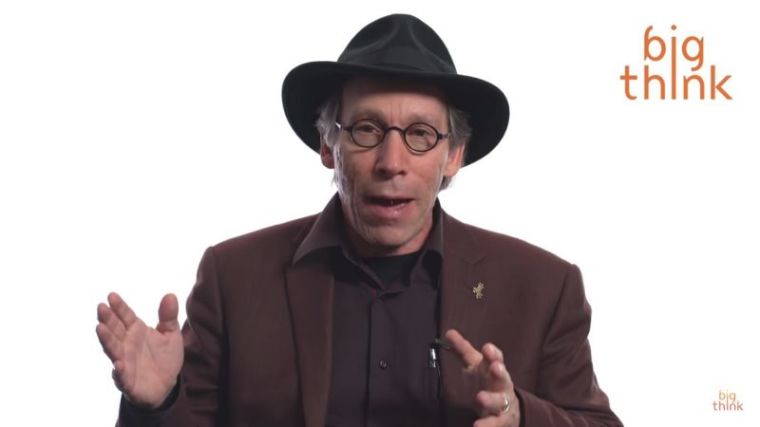 Theoretical physicist and atheist author Lawrence Krauss has claimed that humans came into existence due to a "cosmic accident," but believes there's still meaning to be found in life despite the universe "not giving a damn" about its inhabitants.
"The universe isn't here to make us happy, it isn't here to please us, it doesn't give a damn what happens to us," Krauss said in a Big Think video posted on Wednesday.
"The far future of the universe is likely to be be miserable," he added.
As to how people can go about each day in a "purposeless universe," he suggested that the answer is "we make our own purpose, we make our own joy. We are here by a cosmic accident, but that's a remarkable accident" that allows people to appreciate the "beauty" of the universe, the physicist said.
"The fact that the universe itself may have no purpose doesn't affect our purpose, in fact it's the incredible height of solipsism to assume that without us the universe doesn't matter, and that if the universe is purposeless we don't matter," Krauss argued.
"We make our own purpose, and it seems to me life is more precious because it's temporary and accidental, and we should take advantage of that. And we have evolved brains and that allows us to ask questions not just about how the universe works but how we should behave."
Other prominent atheists, such as author and entertainer Penn Jillette, have also used Big Think as a platform for their views. Jillette said in September 2016 that prayer is "OK," even if it's not directed to God.
"We must be very careful if we throw out talking to God that we don't throw out self-reflection," he said at the time, adding that "it's OK to talk to an imaginary power, if you are sure that that power is imaginary."
Evangelists such as Ray Comfort have challenged such views, even if maintaining cordial relationships with such atheists.
Comfort, who attended the atheist Reason Rally in Washington, D.C. in June 2016, said he spoke with both Krauss and Jillette at the event.
"At the moment all I would like to say is that both men where very likable and polite. Listening to them and sharing with them was the highlight of the weekend for me," the evangelist said at the time.
In the past, Comfort has tackled atheistic "doom and gloom" presentations of the universe, countering it with the "wonderful and glorious hope" that he said "is promised to the Christian."
Comfort's Living Waters ministry released the "The Atheist Delusion" documentary film last year which claims to be able to "destroy atheism with one scientific question."
"From the start, we were concerned that people wouldn't take seriously a movie that 'destroys atheism with one scientific question.' But it does exactly that by scientifically confirming the existence of God," Comfort said in a statement shared with The Christian Post in September.
Others, such as Ken Ham and his Answers in Genesis ministry, have branded atheism a religion of its own.
"Atheism — a blind faith religion that flies in the face of what is evident around us in the creation. It is a religion without hope and meaning. We need to show atheism for what it is — a religion many secularists are trying to impose on the entire culture," Ham said in December.