Atheists Celebrate Victory in Stopping Bible Study at Missouri Schools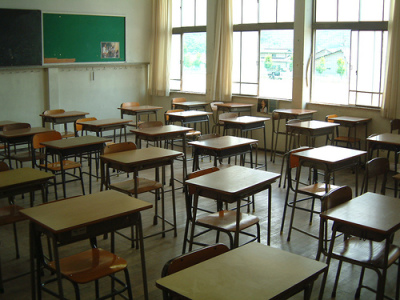 A Missouri public school district has put a stop to a Bible study that included clergy, faculty and students, which was known for offering free donuts to student attendees.
The Joplin School District announced last week that they ended the Bible study, which was held at multiple sites in the school district, due to a complaint from the American Humanist Association.
"Interim Superintendent Norm Ridder said Friday that a district review found the [Bible study] was a student-initiated activity that complied with other requirements set out in board policy: Participation was voluntary, it was not led or promoted by a district employee, it didn't interfere with educational activities and it didn't use public funds," reported the Joplin Globe.
"But the one area of the policy in which it didn't comply: Student-initiated groups are restricted to the secondary level. The policy, which was revised in March, further defines 'secondary' to mean students in grades nine through 12, in accordance with state statute."
Monica Miller, senior counsel at the American Humanist Association's Appignani Humanist Legal Center, told The Christian Post that her organization became aware of the Bible study courtesy a concerned parent.
"As a public school district, Joplin Schools is required to remain neutral on religious matters and cannot play favorites," said Miller.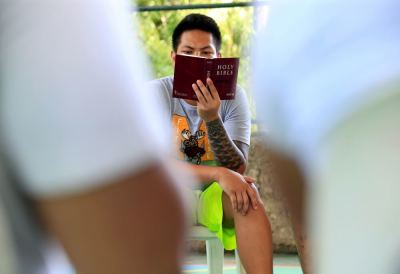 "When faculty actively endorse a Christian Bible study and worse — coerce students into participating by luring them in with treats — the school district is clearly violating the First Amendment."
Last December, the AHA sent a letter of complaint to Joplin Schools regarding the Bible study, which was held at a few middle schools within the district.
"The parent reports that the school is conducting Bible study sessions — led by faculty, with assistance from outside clergy — during school hours on campus. Such religious activity in a public school is a clear violation of the Establishment Clause of the First Amendment of the United States Constitution," read the letter, authored by Miller.
"No possible secular purpose exists for the teacher's actions in leading a Bible study club and promoting prayer during school hours."
AHA Legal Director David Niose said in a statement earlier this week that he and his organization were "pleased" with the shutting down of the Bible study.
"We are pleased that the program has stopped, but disappointed that the district, perhaps in an attempt to save face, has falsely described the program as lawful. In fact, the program was very much adult-led and clearly unconstitutional," said Niose.
"Nevertheless, the important outcome is that the school will no longer be promoting Christianity and luring children to Christian meetings with promises of special treats."
The Joplin School District provided CP with a statement on the matter, noting that the halting of this particular Bible study did not mean the school district was instituting a full ban on such activities.
"Community groups that wish to host activities such as this, or other types of events or activities, at our schools may do so by complying with our facilities use," said the school district.
"We will continually seek to improve our processes and communication. We encourage parents and our community to reach out to us anytime they have questions or concerns."