Atheists Demand Troy University Apologizes for Saying Belief in God Is Essential for Democracy to Work in Video Sent to Students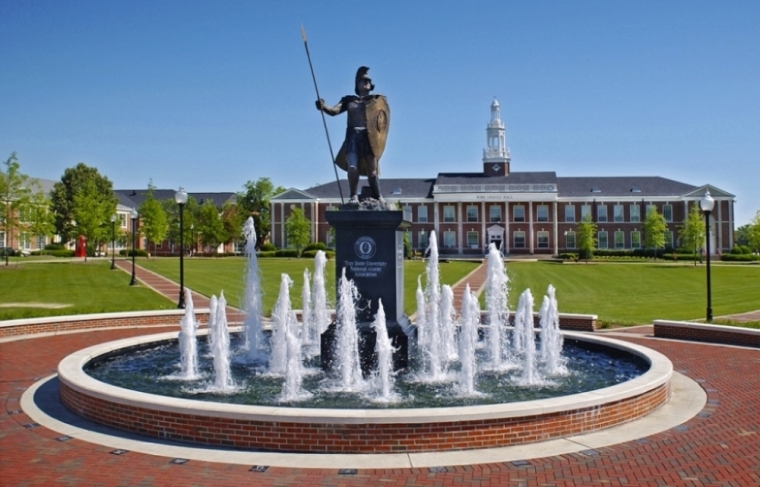 A national atheist organization is demanding that the chancellor of Troy University in Alabama apologize for sending a 98-second video to students that says Democracy works in America not because of government enforcement or because people believe they're accountable to society, but because they know they're "accountable to God."
"Atheists are overwhelmingly ethical and upstanding people. It is not true that religion is necessary to keep people from becoming criminals," wrote Americans Atheists' President David Silverman in an open letter sent to Jack Hawkins Jr. on New Year's Eve. "In fact, in the United States, in states with the highest percentages of atheists, the murder rate is lower than average. In the most-religious states, the murder rate is higher than average."
Silverman, who disagrees with the opinions shared in Hawkins' email and video that was sent to staff and students, has called for the chancellor to give "a public apology to the student, and other atheists whom you have disparaged with the video you included in your email."
"American Atheists will be hosting its annual national convention the first weekend in April at the Peabody Hotel in Memphis," continued Silverman. "We invite you to attend any or all of the events to experience for yourself what atheism and atheists are like. We believe that personal experience helps fight ignorance so we invite you to be our special guest."
At the center of the controversy is the YouTube video abourt democracy, which was posted by the J. Reuben Clark Law Society on March 5, 2014.
In the 98-second video, Harvard Business School professor Clay Christensen states that American democracy works because of the strong religious component in American society.
Christensen cites remarks he received from a Chinese economist and Marxist whom he had befriended at Harvard.
"In your past most Americans attended a church or a synagogue every week and they were taught there by people who they respected," said Christensen, quoting his unnamed friend.
"My friend went on to say that 'Americans followed these rules because they had come to believe that they weren't just accountable to society, they were accountable to God.'"
As of Friday, the video garnered over 484,000 views, more than 2,200 likes and 400 dislikes, as well as over 638 comments of varying opinions.
According to American Atheists, Hawkins' email message to students and staff related to the video and provided a link to it.
"As we approach a new year I am reminded of the blessings we enjoy within a democracy which is the envy of the world," wrote Hawkins. "For your pleasure — and as a reminder — I am sharing with you a 90 second video which speaks to America's greatness and its vulnerability."
Andy Ellis, spokesman for Troy University, provided The Christian Post with a statement from the university regarding Hawkins' email.
"The purpose of this email was to spur introspection and encourage thoughtful discussion as we transition from the challenges of 2014 to the opportunities ahead in 2015," read the statement. "This message and video were shared to provide the university community with information and insights for healthy consideration and debate about our country's democracy, the role it plays in the world and the challenges America faces going forward."