Atheists Donate Thousands to Former Pastor, Ryan Bell, Who Lost Jobs for Trying Out Atheism for a Year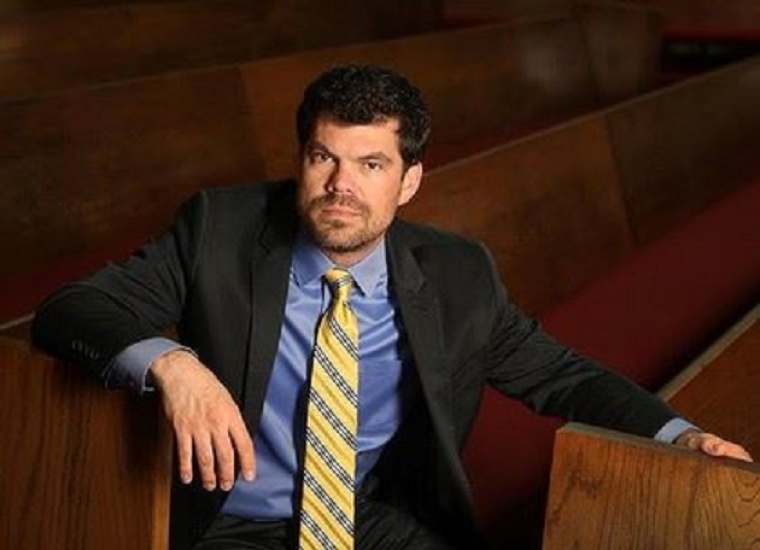 Ryan Bell, a former pastor who lost all his jobs after announcing he will experiment with atheism for a year, is currently getting overwhelming financial support from atheists and others after revealing in the fourth day of his controversial experiment that he was running out of money.
"So I find myself, on Day 4, without any employment. My savings will run out in about two weeks and I'm scrambling to find immediate work doing, well…anything—manual labor, waiting tables, other teaching and consulting, or whatever I can find," wrote Bell, a Seventh Day Adventist, on his blog 'Year Without God'.
Atheist blogger Hemant Mehta, who criticized the ex-pastor's experiment, came to Bell's rescue Monday when he started a gofundme campaign to raise $5,000. As of Tuesday afternoon, the campaign had raised more than $17,000 and counting.
"As an atheist, I want Bell to know that we appreciate what he's trying to do and that we'll support him even if his Christian community will not and (more importantly) even if he decides atheism isn't for him when the year is over," wrote Mehta in the campaign description.
Fired up donors expressing disappointment over Bell losing his job seemed happy to support the ex-pastor's Godless journey.
"I don't believe you should be punished for examining your beliefs. Good luck with your journey," wrote Michael Foresee.
"I applaud your original and important research. Too bad your fellow theologians are too closed minded to appreciate it," said Brian Holly.
"All the Christian values that you hold dear such as family, love, kindness - these exist outside of Christianity too. Spirituality also exists outside of religion, and is a natural part of humanity. Good luck on your journey, no matter what the result of your experience!" wrote Kenny Richardson.
Bell had announced his experiment to "try on" atheism for a year in The Huffington Post on New Year's Eve, saying he was struggling with his faith and had difficulty reconciling it with the treatment of homosexuals and women in the Adventist Church.
"For the next 12 months I will live as if there is no God. I will not pray, read the Bible for inspiration, refer to God as the cause of things or hope that God might intervene and change my own or someone else's circumstances," he said, clarifying that he was not an atheist ("at least not yet").
Ro Os, a friend of the ex-pastor, warned against the pitfalls of Bell's experiment on the fundraising campaign's page.
"Ryan is a personal friend. I support anyone honestly wrestling with questions of belief and unbelief, as any half-thoughtful person must. Dietrich Bonhoeffer's move toward 'religionless Christianity' comes to mind. I am disheartened, however, by performative aspect of this campaign, which is not honest in the way that it paints Ryan as the victim of heartless Christians who abandoned him in his time of need," wrote Os.
"This is not true as many who are very close to this story know. I also think it is unfortunate that Ryan is being used here, with or without his encouragement I do not know, as a poster child for America's culture wars in a way that many would immediately recognize as deeply inauthentic if roles were reversed," he said.
In a response on his blog Tuesday, Bell said: "I am shocked and overwhelmed a the outpouring of support that I have received after Hemant Mehta (aka Friendly Atheist) asked people to support me financially. I am grateful. But just as I am leaving behind the fear and sometimes hate-inspired religion of my past, I am deeply uncomfortable about raising support by casting my friends in the Christian community in a negative light–especially one which is not true."