Australian Gov't Recommends Making Celibacy Optional for Catholic Priests to Protect Children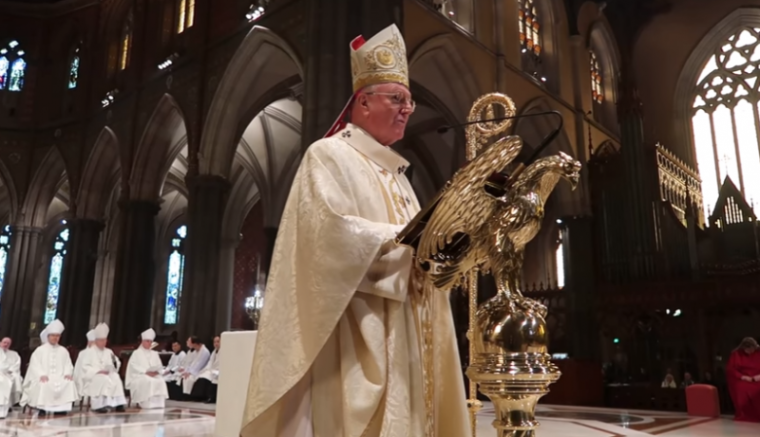 The Australian government has recommended that celibacy be made optional for Catholic priests and that they be forced to report any child sexual abuse revealed to them. Recommendations were made in a recently concluded report from the Royal Commission into Institutional Responses to Child Sexual Abuse aimed at protecting children.
"All Catholic religious institutes in Australia, in consultation with their international leadership and the Holy See as required, should implement measures to address the risks of harm to children and the potential psychological and sexual dysfunction associated with a celibate rule of religious life. This should include consideration of whether and how existing models of religious life could be modified to facilitate alternative forms of association, shorter terms of celibate commitment, and/or voluntary celibacy (where that is consistent with the form of association that has been chosen)," the commission said in its final report.
The commission also recommended that the Australian Catholic Bishops Conference request the Holy See to amend the 1983 Code of Canon Law to create a new canon or series of canons specifically relating to child sexual abuse.
"All delicts relating to child sexual abuse should be articulated as canonical crimes against the child, not as moral failings or as breaches of the 'special obligation' of clerics and religious to observe celibacy," the report said.
More than 60 percent of all the survivors who reported abuse in religious institutions said it had happened at the hands of the Catholic Church. The average age of abuse victims at Catholic institutions was also noted as 11 years old.
Some local priests are not happy with all the suggestions, particularly a recommendation on any changes to confession that would force a priest to report information to authorities.
"Laws concerning mandatory reporting to child protection authorities should not exempt persons in religious ministry from being required to report knowledge or suspicions formed, in whole or in part, on the basis of information disclosed in or in connection with a religious confession," the commission recommended.
Catholic Archbishop of Melbourne Denis Hart told ABC that forcing priests to betray the confessional is a "serious spiritual matter" which could result in excommunication.
"I revere the law of the land and I trust it but this is a sacred, spiritual charge before God which I must honor and I have to respect and try to do what I can do with both," Hart said.
He said if someone revealed their child abuse to him in confessional, he would feel "terribly conflicted" but would not break the seal of confession.
"The penalty for any priest breaking the seal is excommunication, being cast out of the church, so it's a real, serious, spiritual matter," he said.
Another high-ranking local priest, Catholic Archbishop of Sydney Anthony Fisher, said changing the confessional to force priests to report abuse is a "distraction."
"I think any proposal to effectively stop the practice of confession in Australia would be a real hurt to all Catholics and Orthodox Christians and I don't think would help any young person," he said.
The commission recommended that religious institutions that have a rite of religious confession for children should implement a policy that requires the rite only be conducted in an open space within a clear line of sight of another adult.
"The policy should specify that, if another adult is not available, the rite of religious confession for the child should not be performed," the commission said.