Australian Hospital Won't Return Baby Back to Christian Parents Living in Asylum Camp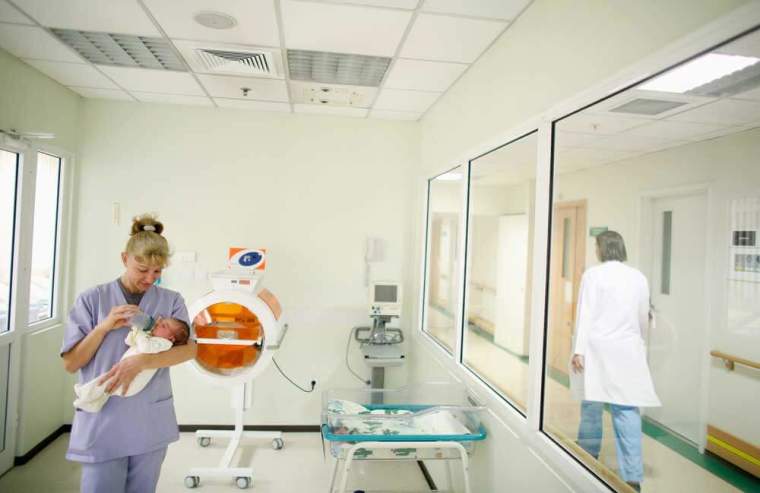 A hospital in Australia is refusing to return a baby that suffered from third degree burns to its Christian parents due to the living conditions of the family's asylum camp.
The Lady Cilento Children's hospital in Queensland is receiving a massive amount of support and criticism for its decision to not turn over the infant, named "Baby Asha," to its family due to the questionable living circumstances on the island of Nauru, where the family is being kept in an Australian detention center.
Baby Asha was transported to the hospital after receiving severe burns from boiling water during her stay at the camp.
The hospital, located in Brisbane, said in a statement that it will not release the 12-month-old until a "suitable home environment" can be established.
"As is the case with every child who presents at the hospital, this patient will only be discharged once a suitable home environment is identified," the hospital said, adding, "All decisions relating to a patient's treatment and discharge are made by qualified clinical staff, based on a thorough assessment of the individual, delivering the best outcome."
Australian Prime Minister Malcolm Turnbull did not voice his opinion on the hospital's actions, but told CNN this week that the government will not "imperil the health or security of any individual."
"We're managing this policy with great care, and with great compassion," Turnbull said. "And at the same time, doing everything we can to ensure that we do not do anything or say anything which will be used by the people smugglers to get more vulnerable people onto those boats."
Turnbull added that while the government does wish to prevent children from being kept in detention centers, it struggles with "ruthless people smugglers" who will do anything to make money from transporting migrants.
"[…] it is a difficult job, because we have to do it in a way that gives no incentive to the people smugglers, who are ruthless," Turnbull continued. "We give them one inch of encouragement and there will be more people on boats and we'll be back to what we had with the Labor party, I regret to say, which will be thousands of unauthorised arrivals and hundreds of people drowned at sea."
As The Guardian reports, the Australian government has been criticized for its "deplorable" offshore detention centers that house undocumented immigrants as they await deportation from the country.
The Lancet medical journal has described Australia's migrant housing centers as "scandalously objectionable," adding that the country needs to "end to the detention of children and their families".
According to Sky News, over 100 people gathered in front of the children's hospital on Valentine's Day to protest Baby Asha's return to Nauru, reportedly chanting, "Roses are red, violets are blue, people with hearts, don't send babes to Nauru."
Baby Asha, whose family is Christian and hails from Nepal, was first brought to the hospital when she was just five-months-old. Authorities believe that while in the detention center, one of her family members accidentally spilled boiling hot water on her body, resulting in damaging third degree burns that required months of rehabilitation.