'Avengers' Actor Samuel L. Jackson Roasts Trump On Social Media For His 'Arm The Teachers' Initiative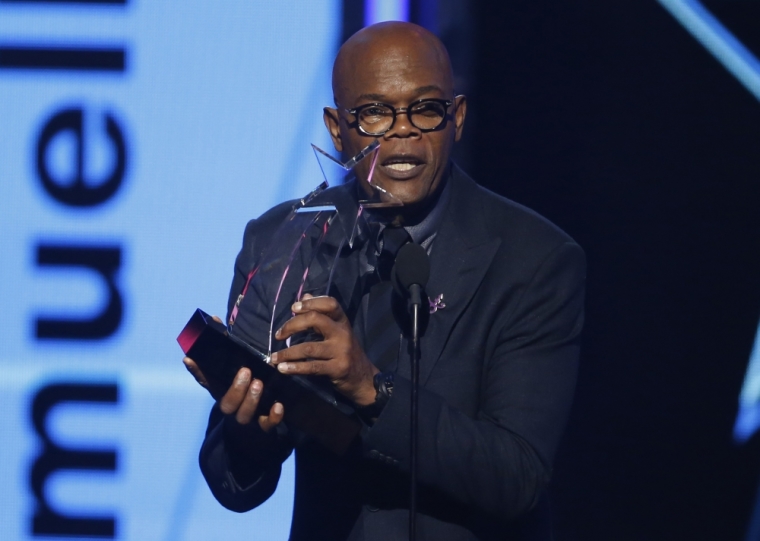 In response to the aftermath of a mass shooting that happened in Parkalnd, Florida, U.S. President Donald Trump initiated the Arm The Teachers program. Unfortunately, his comments did not sit well with the population, including the Hollywood star Samuel L. Jackson. The "Avengers" actor has since taken to social media to roast Trump and his response.
According to reports, Jackson has resorted to motivating his fans who have been to a gunfight to tell Trump, who has never been in a gunfight, that there are countless flaws in his plan to arm the teachers of the school in order to protect them from incidents such as the one that killed 17 people in Florida. While Jackson did not detail the flaws that he saw in Trump's grand plan, he seems to agree with the massive backlash that Trump received as a result of his initiative.
"This would be a major deterrent because these people are inherently cowards. If [the Florida gunman] thought that other people would be shooting bullets back at him, he wouldn't have gone there," Trump told the crowd at the Conservative Political Action Conference (CPAC), as reported by The Independent.
In response to his comments, teachers and the U.S. population in general took to social media to express their disagreement to Trump's plan. Most of the comments emphasized that arming teachers and educators will do little to nothing to prevent guns from falling onto the wrong hands. Trump later clarified that he was only considering arming 20 percent of the teacher population and that he will strictly enforce that only the "gun-adept" coaches and educators will be given permits to carry so that they may use the weapon to protect the children.
Jackson is among many who have expressed outrage over Trump's seemingly insensitive comments. More information is expected to be released in the coming weeks. Stay tuned for more updates.