Azusa Pacific's new president to promote 'unity' amid concerns of 'theological drift'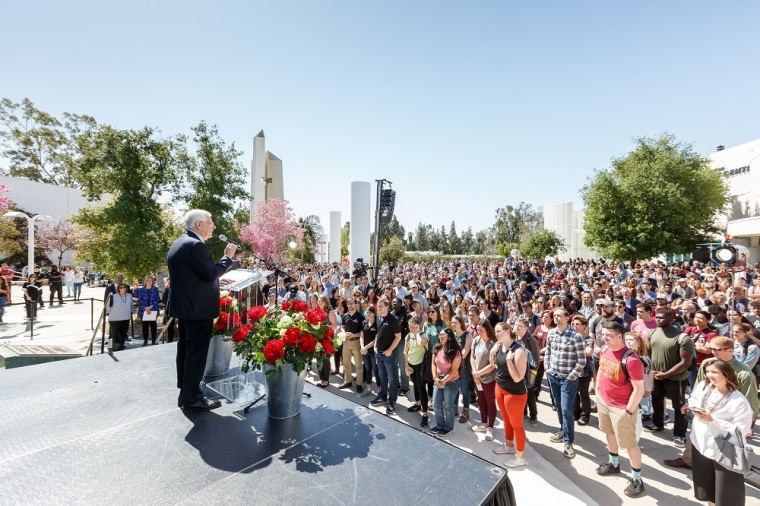 The largest Christian college on the West Coast has named a new president who looks to restore financial stability and promote unity at a 120-year-old institution that has faced questions about its commitment to the authority of scripture.
Last Monday night, the Azusa Pacific University board of trustees in Southern California voted for Dr. Paul Ferguson, an accomplished college administrator who previously led two public universities, to succeed President Jon Wallace. Wallace is retiring at the end of May.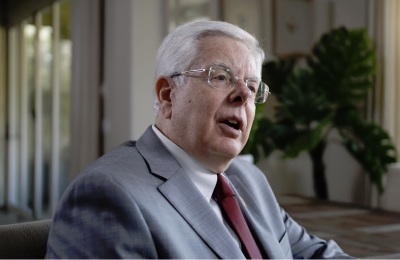 Ferguson, who has served in the past as president of secular institutions like Ball State University in Indiana and the University of Maine, has served since 2016 as the founding dean of the School of Science, Technology and Health at the evangelical Biola University in La Miranda, California.
"[APU] certainly has one of the great reputations in Christian higher education. It's one of the larger, more successful schools, certainly in a very challenging environment of Southern California," Ferguson told The Christian Post. "So my background, I think as God has brought us together at a certain point in time, I think I'm bringing probably a deeper broader experience in strategic planning, resource development, how to ensure that the university is fiscally sound and moving towards a clear goal."  
David Poole, the chair of APU's board of trustees, said in a statement that Ferguson will work to improve financial stability to APU.
"I'm confident he will strengthen our position as a leading university in teaching, student development, and Christian service," Poole said.
Ferguson explained that he will spend time over the next two months familiarizing himself with the situations facing APU so that he can "hit the ground running" on June 1.
Ferguson said that APU, like many other private and public universities across the U.S., faces a number of financial challenges. Particularly when developing an aggressive enrollment management model, Ferguson said that expenses have to be controlled.
"There's nothing unique about the [APU] situation that other universities don't face," Ferguson stated. "I think my job is to come in and really take a hard look at it. Obviously, I don't have the blueprint today until I have my time over the next several weeks to kind of gain insight and to get the debriefings. But I think it's really clearly going to be tied to very insightful fiscal management of controlling revenue and expenses, looking at new sources of revenue advancement development plans."
He also stated that questions of how to balance the undergraduate model versus the graduate model will also come into play. There are over 5,600 undergrads and over 4,400 graduate students enrolled at APU.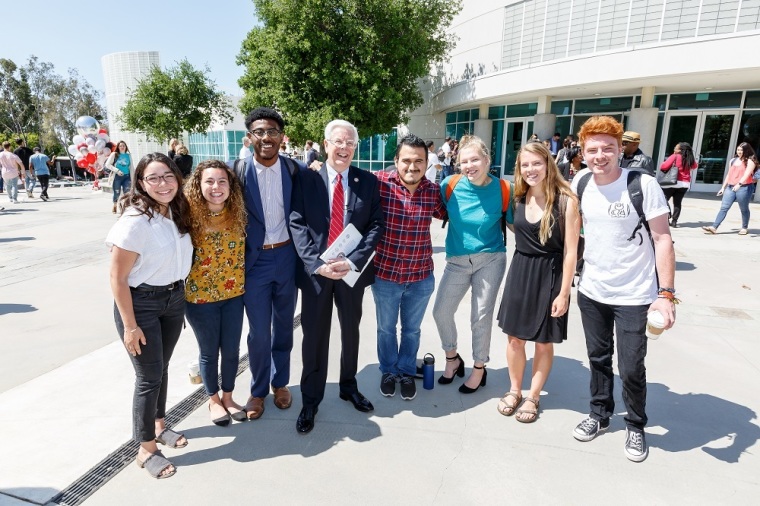 "I think really coming in and addressing maybe a more nimble financial model that really is commensurate with the marketplace of higher education will be one of the challenges that we seek to look at," he explained. "I think also, the challenge will be to make sure that we take a bit of reflection. I'm looking forward to meeting a lot with the faculty and the staff and the students."
Just weeks prior to Ferguson being named APU's next president, APU announced changes to its student handbook in which a ban on homosexual relationships was removed.
The announcement drew strong reactions from some Christians who saw the move as somewhat of a capitulation by the evangelical institution on the LGBT issue. However, the APU handbook still bans sexual intimacy outside the confines of marriage.
Although the decision came in March, that was not before the university attempted to remove the ban on same-sex relationships in the handbook last September and faced criticism from Christian conservatives. Days later, the school reversed course after the board of trustees stated that school officials never got approval to remove the ban.
APU still upholds the traditional Christian view of marriage being a union between one man and one woman and an APU spokesperson explained in March that "APU is an open enrollment campus and some students who choose to attend do not share our Christian faith perspective."
"I think that's one of the very important issues that I need to sit across the table and hear firsthand from the folks who have been engaged in that," Ferguson explained of the student handbook's changes. He added that he believes APU is on the "right path" on the issue.
"But I think where the board of trustees has come with a campus right now and the revision of the handbook, is really holding on to the basic foundational principles of Azusa Pacific University but also being very loving and caring to the constituencies that come to the campus," he stated. "I think that that seems to be where APU has tried to go — to love all who are there on campus, within the context of the traditional and clear positions of what they believe."
Last year, two members of the APU board of trustees resigned, citing what they claimed to be a "drift" in the evangelical institution's foundation and mission.
Raleigh Washington, a black pastor who served for over 15 years on the board, said at the time that he voiced concern that administrators and a chunk of faculty members were promoting what he considered to be a progressive ideology that clashes with the APU statement of faith. 
He argued that APU is suffering from a "theological drift from what is required of an evangelical Christian university."
At the time, Poole responded to those claims by stating that APU is "firmly committed to upholding the biblical values that undergird the university."
Ferguson told CP that the most important thing for him to do is to meet with people within the APU community to understand "where everybody is coming from." He added that his goal is to help promote unity on campus.
"I think that there's no question that Azusa Pacific University can be a light to the world and absolutely has been and will continue to be. I think these issues are going to be front and center on where all Christian higher education is going to be over the next several years," he said. "My goal is to come in and contribute to support and promote unity on campus. And to do that within a framework of Christian love and concern is a message that I'm bringing today."