Backstreet Boys' Brian Littrell Releases 'Happy Birthday' Video to Jesus on Christmas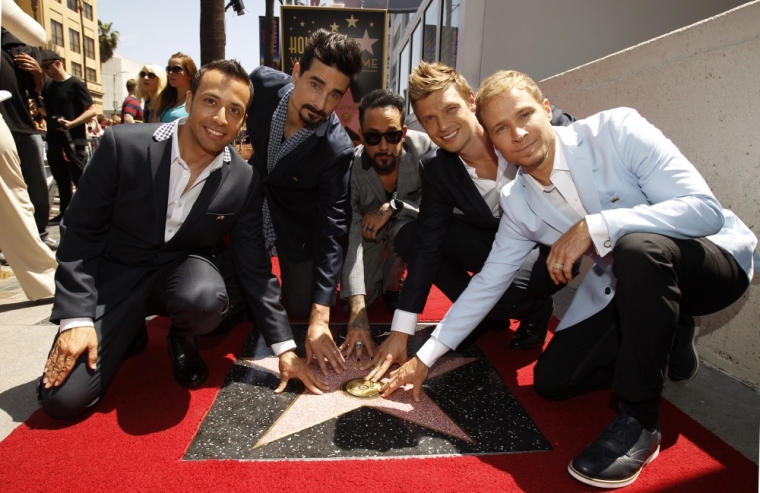 A war on Christmas always ensues when the holidays come around and while many take to social media to debate the reason for the season, Backstreet Boys' Brian Littrell posted a video showing who he and his family celebrate during the festive holiday.
In a Facebook video of Littrell, his wife, Leighanne, and son, Baylee, singing the traditional version of "Happy Birthday," the family is heard dedicating the song to Jesus Christ. In Christian tradition the birth of Christ is celebrated on Christmas Day and the multi-platinum recording artist made sure he and his family helped others remember that.
"Happy birthday Jesus! Merry Christmas from our family to yours!" Littrell wrote on Facebook along with the video.
People don't often associate popular boy bands with Christ, but Littrell and his wife are both confessing Christians. Earlier in 2015 the Backstreet Boys toured Israel and religious sites named in the Bible. During the trip he and Leighanne even decided to be baptized in the Jordan River.
With a music career spanning two decades, The Backstreet Boys were on tour in Israel at the time, but Littrell told fans at the Ra'Anana Amphitheatre in Israel that the trip also served as a spiritual experience.
"Walked the Via Dolorosa today in Jerusalem. The feeling is unlike any other. What a moving/emotional experience. 'It is finished' He (Jesus) said." Littrell wrote along with a picture of his trip.
Littrell, while still doing pop music with the popular boy band, once released a solo Christian album titled, Welcome Home. The album peaked at No. 74 on the Billboard 200 and No. 3 on the Christian charts, and has sold over 100,000 copies.
And Littrell's "Happy Birthday" rendition is not the first time the family released music for Christmas. In 2011 the family released a Christmas album titled, Christmas with the Littrells featuring the well-known Christian song, "Mary Did You Know."
For access to more of Littrell's content visit brianlittrell.com