A Balloon Mission to North Korea!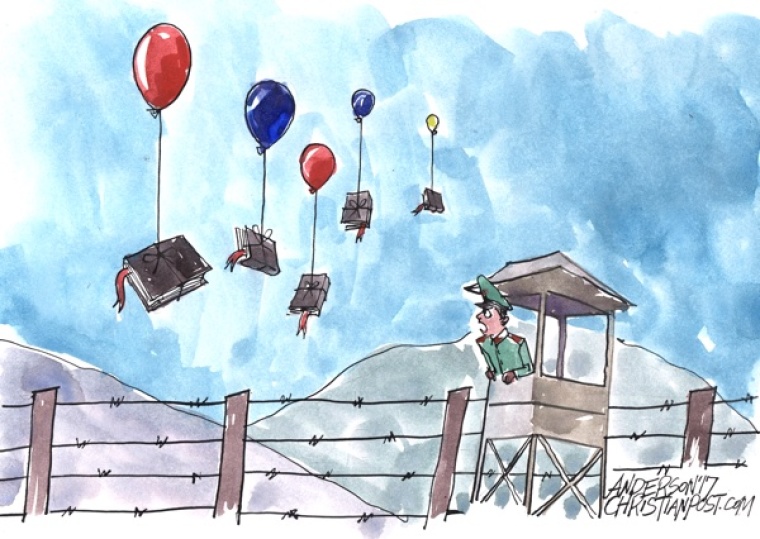 A North Korean defector used 350 helium balloons to send 1,000 flash drives loaded with portions of the Bible across the border from the South Korean side, according to reports.
Jung Kwang-il, founder of a group called No Chain, went to an area of South Korea's Gyeonggi Province close to the border to drop the balloons inside the North Korean territory, according to UPI.
The flash drives were donated by college and high school students in the United States.
Read more at: http://www.christianpost.com/news/north-korean-defector-sends-1000-digital-bibles-balloons-across-border-200286/