Bananas in Madagascar May Hold Key to the Fruit Surviving the Panama Disease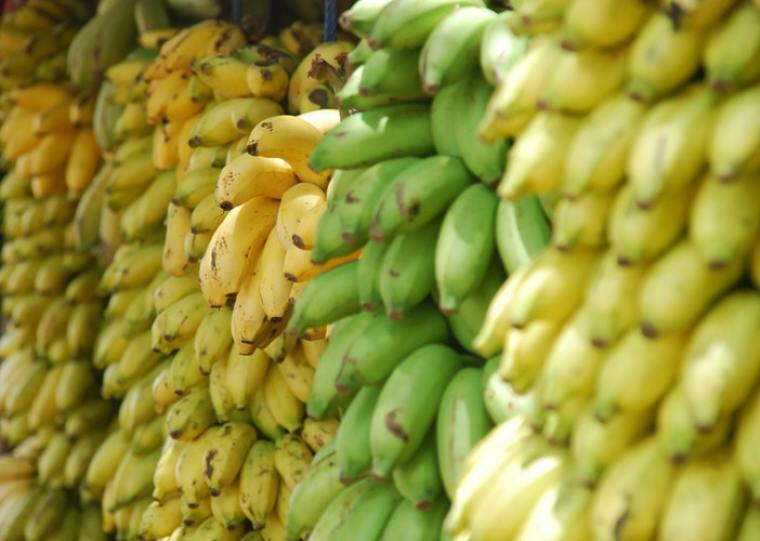 Banana crops are facing a mortal threat from the Panama Disease, and to ensure that the fruit remains available worldwide, scientists will be looking to Madagascar.
Richard Allen, a senior conservation assessor at the Royal Botanic Gardens, Kew, said that the bananas growing in Madagascar haven't been afflicted with the Panama Disease, the BBC reports.
Because of that, Allen theorized that the Madagascan banana might possess certain genetic traits that have enabled it to fend off the disease.
Allen noted that he and the other scientists still can't be sure of what the Madagascan banana has until they can conduct research on it, which is why he's pushing for it to be conserved. Kew researchers who traveled to Madagascar discovered that the banana plant they were looking for was almost extinct.
Dr. Hélène Ralimanana of the Kew Madagascar Conservation Centre added that conserving the Madagascan banana "can offer an opportunity to find a gene to improve the cultivated banana."
The BBC report adds that while the Madagascan banana itself is not palatable, cross-breeding it with other variants of the fruit could lead to the production of bananas that are "edible and resilient."
Scientists from Wageningen University & Research along with their colleagues abroad have determined that the Panama Disease is capable of infecting a plant's roots, destroying its vascular system and eventually killing the plant itself, Phys.org reported.
The disease has already affected different varieties of bananas, including the Cavendish, the variant that is readily available in markets around the world.
Because the bananas are clones of one another, the Panama Disease has an easier path through the population and several bunches could be infected within a short amount of time.
Currently, only the Cavendish bananas in Asia have been affected by the disease.
The Queensland Government's Department of Agriculture and Fisheries has identified the different external and internal symptoms which will emerge as a result of a plant being infected.
External symptoms include the leaves of the plants wilting or turning yellow and the stems splitting. Internal symptoms include the vascular tissue in the corm and stem becoming discolored.
If a plant is found to be infected, the department advises farmers not to cut or remove it, as the spread of the disease may quicken if they perform either action.