Barbara Bush's Health Failing, Not Seeking Additional Treatment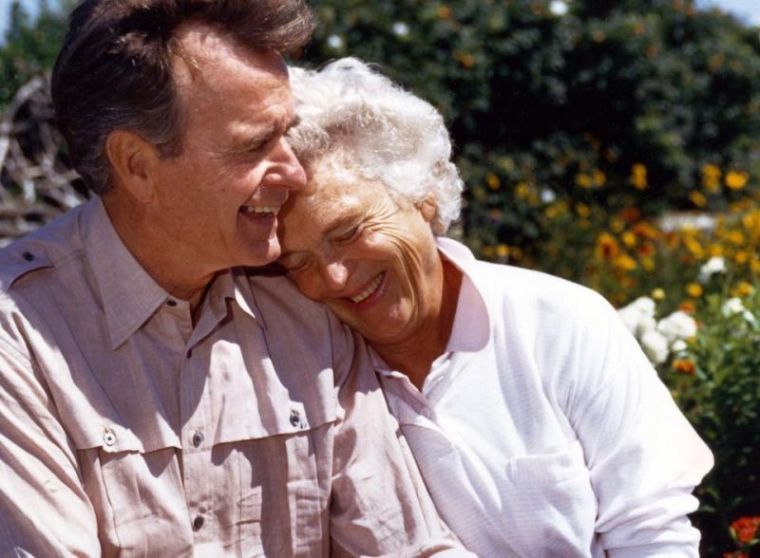 Former first lady Barbara Bush, who had been through "a series of hospitalizations" recently and is in "failing health," has decided not to seek any additional medical treatment, according to a Bush family spokesman.
"Following a recent series of hospitalizations, and after consulting her family and doctors, Mrs. Bush, now age 92, has decided not to seek additional medical treatment and will instead focus on comfort care," a spokesman said in a statement Sunday.
"It will not surprise those who know her that Barbara Bush has been a rock in the face of her failing health, worrying not for herself — thanks to her abiding faith — but for others," he added, without describing her health problems. "She is surrounded by a family she adores, and appreciates the many kind messages and especially the prayers she is receiving."
Bush is at her home in Houston, Texas.
George H.W. Bush, her 93-year-old husband and the nation's 41st president who served from 1989 to 1993, also has had health issues in recent years, according to The Associated Press.
Bush is the mother of George W. Bush, the 43rd president, and of Jeb Bush, the 43rd governor of Florida.
President Donald Trump's press secretary Sarah Huckabee Sanders released a statement Sunday, saying "the president's and first lady's prayers are with all of the Bush family during this time."
U.S. Ambassador to the United Nations Nikki Haley also responded to the news on Twitter. "Prayers going up for a woman of great faith, great strength, and an unwavering love of country. Our country is better because of former First Lady Barbara Bush," she wrote.
Russell Moore, head of the SBC Ethics and Religious Liberty Commission, tweeted: "She is a national treasure. Praying for her and for the Bush family."
Kevin Ryan, president and CEO of the charity Covenant House International, praised her devotion to helping homeless youth, saying, "... Her devotion to kids facing homelessness at @CovenantHouse sparked 3 generations of Bush family advocacy & support. She's our beloved ally & friend. Godspeed great lady."
Covenant House provides shelter, food, immediate crisis care and other services to homeless and runaway youth.
Bush and George H.W. Bush got married in 1945.
While she was First Lady, she worked to advance the cause of universal literacy and founded the Barbara Bush Foundation for Family Literacy.