Barbara Bush's Fundraising for Planned Parenthood Like Raising Money for 'Nazi Death Camp,' Franklin Graham Says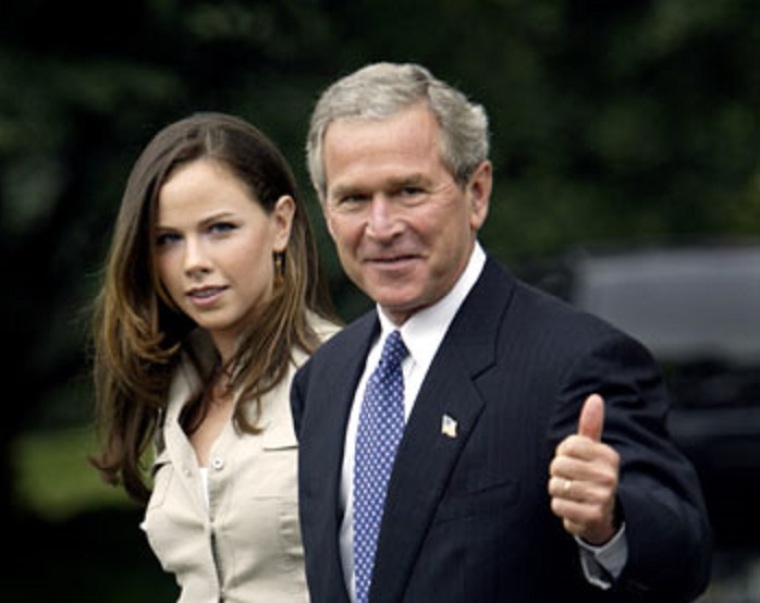 Franklin Graham, president and CEO of the Billy Graham Evangelistic Association, said the efforts of Barbara Pierce Bush, daughter of former President George W. Bush, to raise money for Planned Parenthood is like "raising money to fund a Nazi death camp."
Bush is expected to give the keynote speech at the 2017 Fort Worth Annual Luncheon on Wednesday. Tickets for the event, which supports Planned Parenthood, are being sold for as low as $150 and go as high at $20,000 for a table.
Bush's participation, however, has drawn the ire of pro-life conservatives like Graham.
"Planned Parenthood is the #1 abortion provider in the United States. Raising funds for this organization is like raising money to fund a Nazi death camp—like Auschwitz, except for innocent babies in their mother's wombs!" Graham noted in a Facebook post along with a news report on Bush's planned speech.
"Reports say they perform over 300,000 abortions per year. And this is the organization whose employees were caught on video trying to sell baby body parts over wine. Disgusting," added Graham.
Bush, 35, is CEO and co-founder of Global Health Corps, a global community of young leaders pushing to build the movement for health equity. The organization notes on its website that it partners with several Planned Parenthood affiliates including: Planned Parenthood Global, Planned Parenthood Federation of America and Planned Parenthood Association of Zambia.
Cecile Richards, president of Planned Parenthood, told BuzzFeed News that it is "really exciting" to have Bush speak at the event which is expected to attract some 2,000 people.
"It's huge, and such a diverse crowd, a lot of elected officials, a lot of Republican sort of first families ... I don't know if she's ever spoke at any [Planned Parenthood] event before," said Richards.
The former first daughter first stepped out in the public eye as a big supporter of progressive values in 2011 when she appeared in a P.S.A. for gay marriage.
In a New York Times interview last summer in which she dined with Richards she said her parents have been supportive of her.
"... the narrative was that I was breaking with my father. But I had talked to my dad about doing it, and he was very supportive. What surprised me were all the people who said: 'How brave! Betraying your family like that.' But my parents raised us to use our voices for issues we care about, and I feel strongly about marriage equality. The only brave thing is that I'm shy. That was the win: I used my voice," she told the Times.
She also expressed her support for Planned Parenthood in that interview as well.
"So many young people want to work on social change. They want to do good. Global Health started because this great talent pipeline was not moving into health care. It's hard to know how you fit in if you're not a doctor or nurse. If we can demystify that and create channels into Planned Parenthood and other exceptional organizations, then we'll have an army of people working to solve health problems," she said.
Groups like 40 Days for Life are now gearing up to protest Bush's speech, which will be delivered at the Omni Fort Worth Hotel.
"This Wednesday, March 1, Barbara Bush (G.W. Bush's daughter) will be the keynote speaker at a Planned Parenthood fundraiser at the Omni in Ft. Worth. We need to send a clear message to them, which is that WE DON'T NEED PLANNED PARENTHOOD! Students for Life of America kindly asks that we stand in solidarity and make our voices heard," the group announced Monday.