Barcelona Terror Suspect Behind Murder of 14 Gunned Down; Family Explains His Descent Into Jihad
Barcelona Terror Suspect Behind Murder of 14 Gunned Down; Family Explains His Descent Into Jihad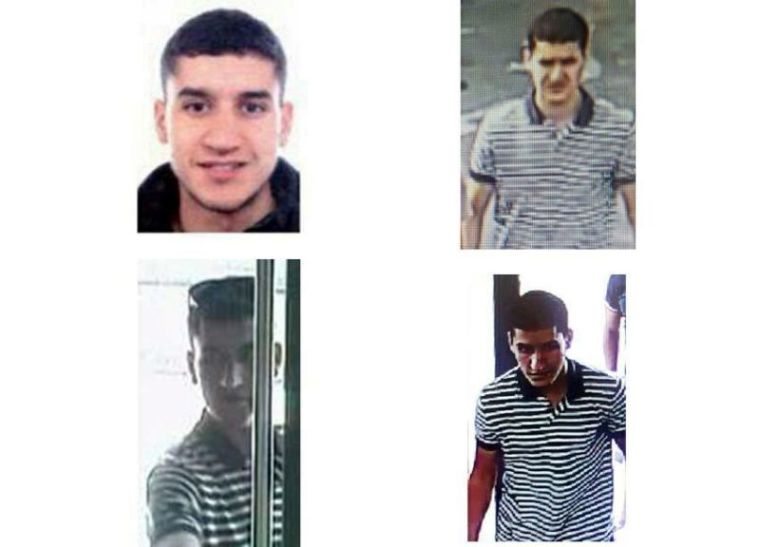 Moroccan national Younes Abouyaaqoub was reportedly shot and killed by police on Monday in the town of Subirats, Spain, following a four-day manhunt for the man that drove a van into a pedestrian area in Barcelona last week, killing 14.
Abouyaaqoub was wearing a fake suicide belt and was carrying a bag full of knives, The Independent reported. The 22-year-old suspect is believed to have escaped the original attack in Las Ramblas in Barcelona on Thursday, which left 13 people of various nationalities dead, by hijacking a car and killing its original driver.
Spanish authorities have been hunting down the terror cell that is believed to have been planning a series of attacks throughout the country. Four suspects are in custody, five others were killed in Cambrils following a second terror attack last week, and two others reportedly died in a house explosion.
The Islamic State terrorist group has claimed responsibly for the attacks, calling the suspects "soldiers of the Islamic State," though officials are working to establish whether the extremist group had any direct contact with the events in Spain.
The family of Abouyaaqoub, meanwhile, revealed on Monday that the young man became radicalized only a year before the rampage in Barcelona.
A female cousin who asked not to be named said that Abouyaaqoub and his cousin, Mohamed Hychami, also part of the terror cell, would visit nightclubs and drink alcohol in defiance of Islamic laws.
That all changed when the suspect began reading about the Islamic prophet Muhammad, however, and even decorated his Spanish home with verses from the Quran.
"Up until last year Younes was totally normal, but when he visited us earlier this year he refused to shake our hands," the female cousin told Reuters.
Abouyaaquob became increasingly pious and rejected the Spanish lifestyle he had grown up with, according to neighbors.
"Younes was very shy, he seemed to have turned in on himself over the past months," a young woman who lives in the same apartment block told MailOnline.
"He didn't have a girlfriend and he didn't go out any more," she added. "He had been a normal kid but he sort of changed."
A teenage neighbor described him as "a bit shy, but a nice guy. God knows what happened to him for him to have done what he did?"
The suspect's grandfather, Aqbouch Abouyaaquob, said that he apologizes for his grandson's actions, and said that his crimes stand against Moroccan culture and tradition.
"One thing is for sure, my grandson was not radicalized here [in Morocco], he was brainwashed in Spain," he told El Pais.
His aunt, Fatima Abouyaaquob, commented, "Whatever changed them [Abouyaaquob and Hychami] happened in Europe, not here.
"Those boys can't even read Arabic."