Barna: Christians, Americans Believe College Is About Getting a Job, Making Money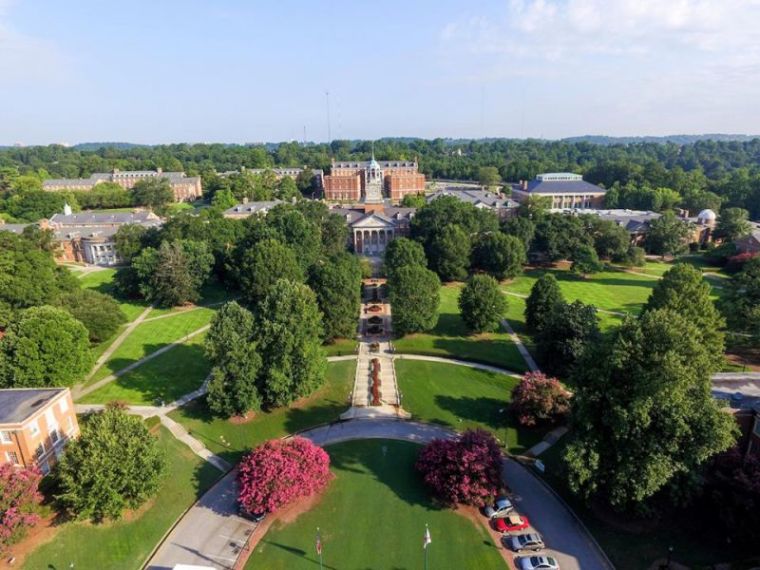 Americans and evangelical Christians believe a university degree is about training for a specific job and increased financial opportunities, a new study highlighting their attitudes about higher education shows.
Together with the Association for Biblical Higher Education, the Barna Group asked American adults several questions about the purpose of a college education in a study titled "Why Go to College?"
Released this week, the survey had a sample size of 1,011 adults aged 18 and older and was conducted in the final week of October 2015. Researchers collected the data through an online market research vendor, and then minimally weighted it according to established demographic factors in order to get an accurate national snapshot.
"Americans overwhelmingly see higher education as a path to gainful employment and financial security," the report reads.
And such views are shared across all demographics, religious and nonreligious alike.
More specifically, the study examined "practicing Christians," who say they attend religious services weekly, and "evangelicals," who met nine theological criteria. The results show that both groups are even more pragmatic and career-oriented with regard to the purpose of higher education than the survey's non-Christian respondents.
Nearly 70 percent of adults polled reported that they believe that a college education is to "prepare for a specific job or career." Just over 50 percent say it is to "increase financial opportunities." Approximately 50 percent also believe a college education is obtained in order to "stay competitive in today's job market."
The survey choices that ranked at the bottom were notably not about economic or professional prospects: "learn how to make a difference in the world," "develop moral character," and "encourage spiritual character."
The percentages are nearly the same between American adults overall and self-identified Christians.
Yet the researchers found it "unsettling" that most Christians overall do not associate higher education with spiritual and moral development.
Like American adults more broadly, "only 7 percent of self-identified Christians say college is for encouraging spiritual growth, and just 14 percent say it's for developing moral character."
And interestingly, atheists, agnostics, and "nones" — those who claim no religious affiliation — are tied with Christians in their view that "spiritual growth" is the purpose of higher education.
The statistical differences between the general public and evangelicals are less significant than one might expect, the study notes.
Analysts of the data were most surprised to see that evangelicals prefer greater financial potential particularly when compared to those with no faith, given their extensive biblical knowledge and Scripture's warnings about the dangers of seeking to accumulate wealth.
"It would be difficult to overstate the noteworthiness of these findings," the authors said.
"While other factors — theological beliefs, church attendance, frequency of Bible reading, perspectives on sexuality and marriage and so on — consistently distinguish evangelicals from the general population, the differences when it comes to the purpose of college are negligible, nonexistent or counterintuitive."
Barna and his colleagues conclude that those who value biblical higher education need to pay attention, "because student recruitment efforts must take into account the college-to-career assumption — not necessarily to share or capitulate to the assumption, but certainly to bear it in mind as a factor that strongly influences prospective students' college choice."