Barry Bonds Says 'God Knows I'm a Hall of Famer'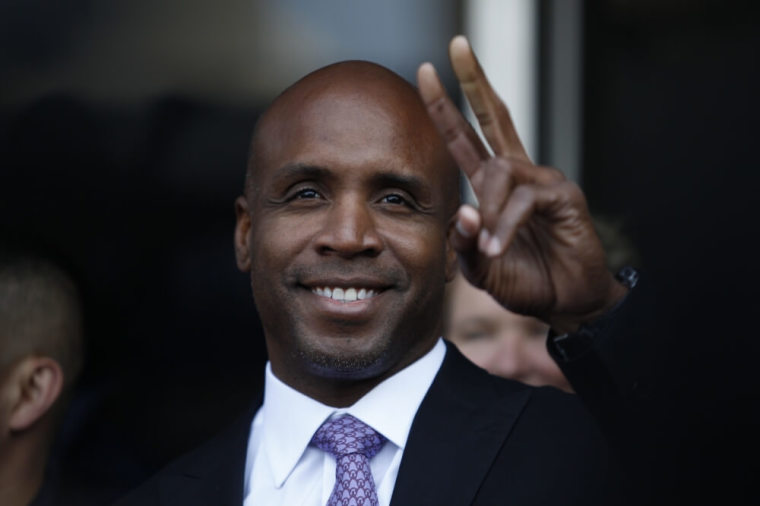 Despite haunting accusations of doping, baseball great Barry Bonds feels that he has a rightful place among the legends of Major League Baseball's Hall of Fame.
As the new hitting coach for the Miami Marlins, Bonds talked to reporters during his introductory press conference at Marlins Park on Saturday, and was asked his thoughts about being a potential Hall of Famer.
"I know that I'm a Hall of Fame player," said Bonds, according to the St. Louis Post-Dispatch.
Bonds challenged baseball players and coaches to prove him wrong. " … in Major League Baseball, there's not one player that ever could sit there and say that I'm not one (a Hall of Fame player). There's not a coach [who's ever] coached me that says I'm not one."
He went on to say, " … [It's] until you guys decide to make that final decision, and that final decision will be made on your terms. But in my heart and soul, and God knows — I'm a Hall of Famer."
The home-run king's reputation and historic record have been marred by accusations of using performance-enhancing drugs, or PEDs — a charge that Bonds has consistently denied. In 2006, the MLB launched a probe into his alleged steroid use.
The allegations are widely speculated to have negatively influenced voters during the three times that Bonds had been nominated to be inducted into the MLB Hall of Fame, and each time failed to garner enough votes to secure a spot.
In September 2007, after Bonds broke Hank Aaron's world record for all-time home-runs, the San Francisco Giants informed him that they would not offer him a new contract. Ultimately no team hired Bonds, despite his willingness to play for the league's minimum salary of $500,000.
In November of that year, Bonds was charged with perjury and obstruction of justice after telling a federal grand jury he had not knowingly used PEDs. The perjury conviction, however, was later overturned.
The home-run record holder then filed a suit against the MLB, charging that MLB owners had colluded against signing him, essentially ending his professional baseball career. Bonds lost, however, after an arbitrator ruled against him in 2008.