Bea Arthur Nude Portrait Fetches $1.9 Million, Sets Christie's Auction Record (VIDEO)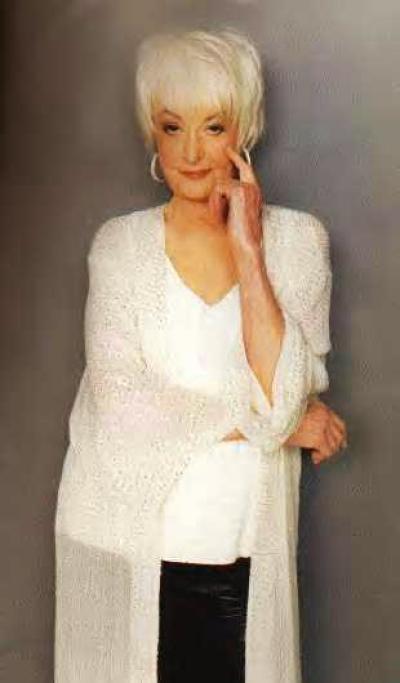 Bea Arthur would have been 90 yesterday, and to celebrate, a painting of the former "Golden Girls" star fetched $1.9 million at a Christie's auction, setting a new record. Arthur died in 2009 after several years of battling cancer.
The painting, done in 1991 by John Currin, caused quite a stir. It features a topless Arthur staring at the viewer and was considered radical for its time.
"It's historically significant. It's radical to sexualize someone people think of as asexual. The painting has a visual toughness to it, but it's also fun," Christie's spokesman Koji Inoue said in a statement.
What makes the painting even more surreal is that Arthur never even posed for Currin. He was harshly criticized for the piece when it first came out; many thought the painting was sexist and making fun of Arthur. However, others championed the piece, saying that it was a celebration of confidence, age and beauty.
The New Yorker described the series that "Bea Arthur Naked" is from as "acrid fantasy portraits of menopausal women."
Arthur was known for her raspy voice and often male-like features. She was the featured guest-star on "All in the Family," which led to the spin-off hit series "Maude." After that series ended, Arthur then went on to play Dorothy Zbornak on "The Golden Girls."
That series won Arthur and co-stars Estelle Getty, Betty White, and Rue McLanahan each a Daytime Emmy Award. The show ran for 10 seasons and ended only when Arthur decided she wanted to quit while the show was actually incredibly popular. It is still aired at some point every day across the globe.
Betty White is the only surviving "Golden Girl," which is ironic given that she was the oldest cast member. She has gone on to have a very successful career revival and now stars on two series: "Betty White's Off Their Rockers" and "Hot in Cleveland."
Watch news and tributes to Bea Arthur after her death here: