Ben Affleck Enters Rehab After Jennifer Garner Visits His Home With Bible in Hand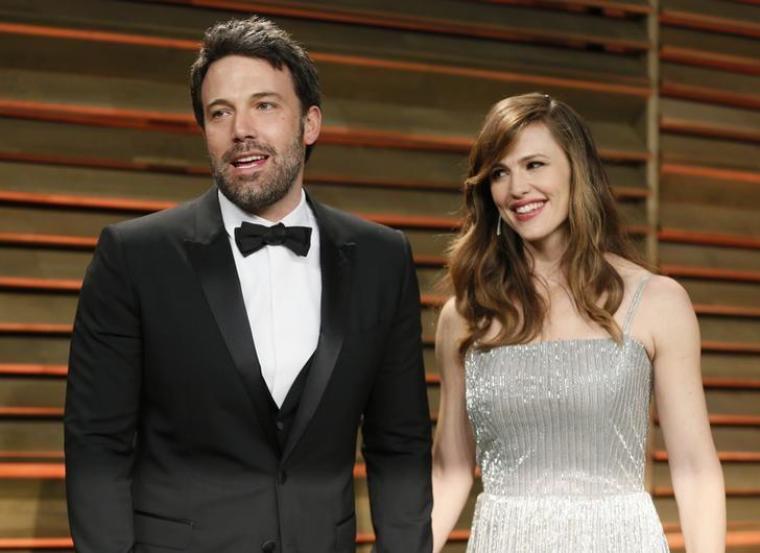 Hollywood actor Ben Affleck was seen checking into an inpatient rehab facility soon after his estranged wife, Jennifer Garner, was seen at his home with a Bible in hand. 
According to TMZ , Garner visited Affleck's Pacific Palisades home Wednesday, and was reportedly accompanied by a lawyer. Photos of the actress show her walking into Affleck's house clutching a Bible and what looked to be a journal. 

Garner, the unidentified woman and Affleck then walked out of the house together and drove off in Range Rover. Later that evening, Affleck was photographed entering The Canyon rehab facility in Malibu, where he reportedly check-in for an "extended period of time." This is Affleck's third stint in rehab.
The rehab facility's website describes the location as a "state-of-the-art private-pay treatment program housed on 120 beautiful acres near the Malibu coastline."
Affleck and Garner were wed in 2005, but announced their separation in a joint statement in 2015. In April, they filed for divorce.
Following her lead role in the faith-based film "Miracles From Heaven," Garner has been seen attending church regularly with her children. Despite their separation, Affleck has also been spotted going to church with garner and their children from time-to-time.
Two weeks ago, The Blast reported that the Los Angeles Superior Court had postponed the couple's divorce proceedings because they hadn't yet filed their paperwork.
"If you fail to take the appropriate steps in your case, the court may dismiss your case for delay in prosecution," read a document obtained by The Blast.