'Ben-Hur' Producers Roma Downey, Mark Burnett Promote Forgiveness After Orlando Shooting (Interview)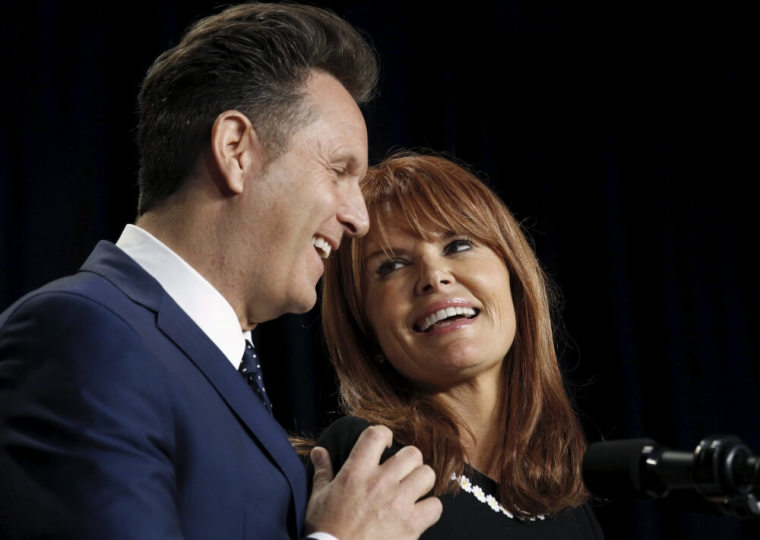 LOS ANGELES – Executive producers of the 2016 remake of "Ben-Hur," Mark Burnett and Roma Downey, shared their heart for forgiveness and reconciliation as more information is released on the Orlando massacre – the deadliest mass shooting in U.S. history.
"There's things clearly happening in the world and we put this film together to impact culture with the message of love and forgiveness and reconciliation and that's needed now more than ever," Roma Downey, former "Touched By An Angel" star, said at a Los Angeles screening of "Ben-Hur" about the Orlando shooting.
When asked how she and her husband, Mark Burnett, hope to spread the message of forgiveness in these dark times, she maintained she plans to do so by one act of kindness at a time.
"At our production company, Lightworkers Media, we have a mantra that 'It's better to light one candle than curse the darkness.' It's something that we have been committed to doing in the content that we create. That there would be at the heart of it, hope and mercy and I think that this film at this time hopefully can offer some type of balm for the hurting world that we live in," Downey told The Christian Post.
She added, "It's just a movie and we're just movie makers but this film comes to the audience as an action adventure movie and it doesnt disappoint on that. It hold within it these more important deeper themes of reconciliation, forgiveness, love and of mercy. The best we can hope is that these things will touch and open hearts."
Paramount Pictures and MGM are gearing up to release the reboot of "Ben-Hur" in August, but the press screening took place just days after the mass shooting and the tragedy was evidently heavy on Downey's heart as she spoke about it with tears welling up in her eyes.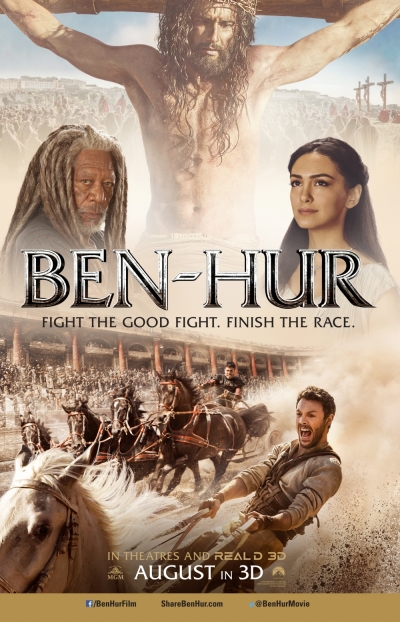 "Ben-Hur" is the epic story of Judah Ben-Hur (Jack Huston), a prince falsely accused of treason by his own adopted brother Messala (Toby Kebbell), who is a Roman army officer. He was removed from his position and was separated from his family and Esther (Nazanin Boniadi), the woman he loves, as he was exiled to become a slave.
But after years of traveling on sea and a sudden shipwreck, Ben-Hur encounters Ilderim (Morgan Freeman), who later on becomes his mentor. He tells Ben-Hur to take revenge against his brother through a chariot race instead of killing him directly. He then prepares him for the deadly monumental race. The overarching theme of the film, however, is forgiveness, as throughout his journey Ben-Hur encounters Jesus Christ and is changed by his example.
For many it may seem impossible to forgive the hate-driven gunman, Omar Mateen, who opened fire at Pulse nightclub, leaving 49 people dead and dozens more injured. But Downey and Burnett hope making content that can influence this generation of people will lead them to a greater solution than revenge and hate.
The trailer of "Ben-Hur" echoes that sentiment and begins with the scripture found in Jeremiah 40:4 that states, "Now, behold, I release you today from the chains on your hands." Throughout the trailer there are several appearances of Jesus who inspires Ben-Hur to love, not hate. His divine encounters with the Savior of the world transforms his life as he is introduced to grace and mercy.
Burnett, who was visibly affected by the shooting, agreed with his wife and maintains that the movie will impact people of faith and beyond that.
"On a non-faith level, identifying with cool tough characters who you wanna be like and seeing how they forgave each other is probably a thing to mirror," Burnett told CP. "Then you overlay the story of Jesus through that and some people will connect. The way it was shot, Jesus was speaking directly to Judah [Ben-hur] and I bet you many people that day at the crucifixion thought he was speaking to them and in fact he was, so that's interesting within itself."
"Then there's also a supernatural element, a mystery that none of us actually understand where things just happen. Sometimes you'll be in a church setting or a movie and the spring of the Holy Spirit within you can bubble up, flow through you into others," he continued.
Although Burnett has been very successful with his many hit shows and movies ("Survivor," "The Voice," "The Bible Series," "Son of God"), he offered wisdom on what he has learned through his venture into Christian production.
"You have to make sure you don't feel like you deserve the credit or that it was because of you that it happened because it's passing through you," he shared, saying that if someone is used by God to spread hope to others they should never try to take glory away from the Lord.
"Ben-Hur" will hit theaters on Aug. 12 internationally, and Aug. 19 in the U.S. It will also be released in 3D and Digital 3D. For more information visit ShareBenHur.com.
jeannie.law@christianpost.com