Benham Brothers Accuse NBA of 'Exploiting Transgender People' by Pulling All-Star Game Out of Charlotte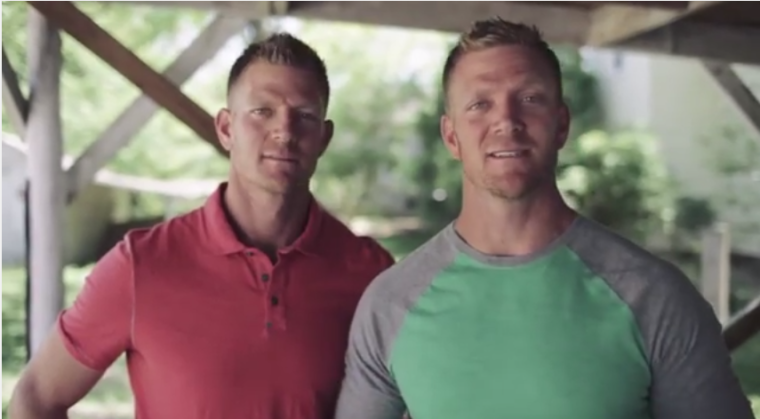 Several conservative voices from North Carolina, including the Rev. Franklin Graham and the Benham Brothers, have spoken out against the NBA's decision to pull the 2017 All-Star game from Charlotte to protest the state's transgender bathroom law.
"The fact is this — the North Carolina legislators and Governor Pat McCrory are exactly right for protecting the state's women and children from pedophiles and sexually disturbed people who are looking for opportunities to take advantage," Graham said late Thursday night in response to the NBA's decision.
"This is basic common sense, but the NBA cares more about being perceived as politically correct and catering to sexual activists who are trying to use this situation as a scare tactic to gain leverage to change North Carolina's law. I think the NBA needs to realize that the safety of women and children is far more important than a ball game," he added.
Graham named himself as being among the millions of Christians who loves to watch basketball, but vowed not to watch the All-Star game in a counter-protest against the NBA, and urged other Christians to join him.
North Carolina enacted the HB2 law in March, which requires people in government buildings, including schools and universities, to use bathroom facilities designated for their birth sex. Thus, barring men who identify as female from going into women's bathrooms.
The NBA issued a statement explaining that it would be open to hosting the All-Star game in Charlotte again in 2019 if there is an "appropriate resolution" on the matter, and urged the Charlotte Hornets team to provide an "inclusive environment" for LGBT people.
David and Jason Benham, two conservative Christian brothers from North Carolina who in 2014 saw their HGTV reality show canceled over their opposition to same-sex marriage, said that what the NBA is trying to do is "agitate" the issue even further.
"They don't really care about transgender [people], they don't care about all of these other people that they exploit. They want to rub an issue raw and keep agitating to push their agenda," they said.
The Benhams added that they "fully support the NBA's right as an American private company" to pull the game out Charlotte.
"The very thing you are standing against in North Carolina gives you the freedom to choose what you want to do," they explained in their message to the NBA.
The brothers insisted that HB2 "frees businesses up not to be forced to participate in messages and events that they don't agree with."
Gov. Pat McCrory has also spoken out against the decision, arguing that "liberal media" have misrepresented the idea behind the bill, which he said is simply to allow boys and girls to use bathrooms without the opposite sex present.
"Left-wing special interest groups have no moral authority to try and intimidate the large majority of American parents who agree in common-sense bathroom and shower privacy for our children" McCrory added.
The Charlotte Hornets said in a statement that it did everything possible to keep the All-Star game in the city.
"There was an exhaustive effort from all parties to keep the event in Charlotte, and we are disappointed we were unable to do so," the franchise said, according to CNN.