Benjamin Watson Says 'It's Embarrassing' to Watch Protesters Robbing and Stealing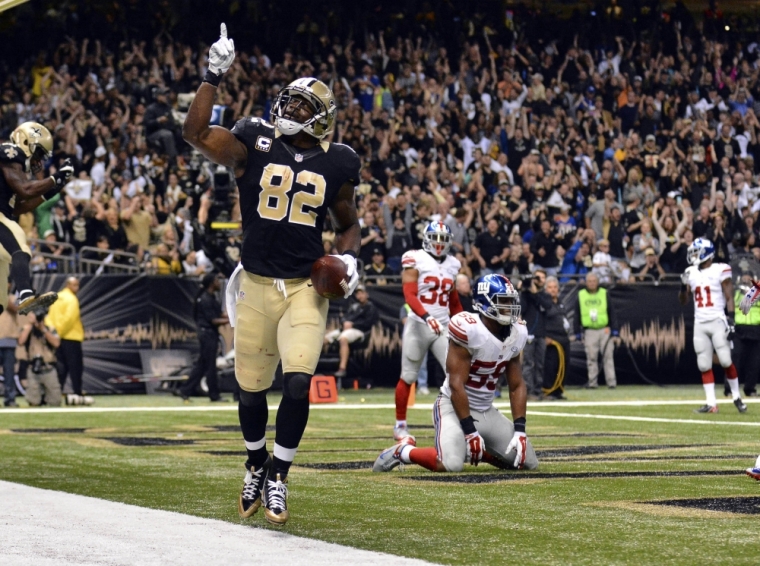 When New Orleans Saints' tight end Benjamin Watson is off the field, he's often found writing and speaking about race relations, which is the focus of his book, Under Our Skin: Getting real About Race.
During an interview with the CNS News, Watson spoke about the looting and destruction of businesses that occurred at the hands of protesters in Ferguson, Missouri, after Michael Brown, who had committed a strong-arm robbery, was fatally shot by a police officer during a physical struggle.
"It turns you off. That's not just talking about white people, me being black, it turns me off," Watson told CNS News in an interview published on Tuesday. "I see people acting in lawless ways, robbing and stealing. There's no reason ever to steal because you're upset."
"I talk about this in my (social media) posts and in the book. I understand the pain. I understand the fear and all those things, but that is not the correct response to it," Watson continued.
"When you see those images over and over again, it's embarrassing, it's embarrassing to see those things, and I can imagine it turns a lot of people off. It in many ways affirms the ideas you're trying to fight when you act in that way."
The 34-year-old football player received national attention last year after he posted an essay on Facebook about the fatal shooting of Brown.
In the essay, he wrote that the Gospel can help people overcome the struggles that surround race relations in the country, and prayed that the nation would begin to heal.
"New Year's resolutions usually fizzle out after a few weeks because actions, no matter how well intentioned, will eventually reflect the condition of the heart. Ultimately, God is the one who can transform the hateful heart to one of love and respect for fellow man," Watson wrote in his message. "My prayer for 2015 is that we collectively, as Americans, invite Him to change what we obviously cannot. And that we courageously carry out our role in closing a wound that simply refuses to heal."
The husband and father of four, who cemented his faith at a young age, spoke to The Christian Post in June about finding his identity in his walk with God.
"I would say that one of the hardest things for an athlete, and really anybody of any profession, is that we create our identity in what we do," Watson told CP. "It's been a constant struggle with my athletic career to identify myself as a child of God and understand that His love is unconditional for us; it's not conditional like fans, or coaches, or even myself. Whatever you do, do it wholeheartedly for the Lord and not for man because our true identity is in Him. "