Beth Moore sparks fiery debate after saying spending time reading Bible doesn't equal spending time with God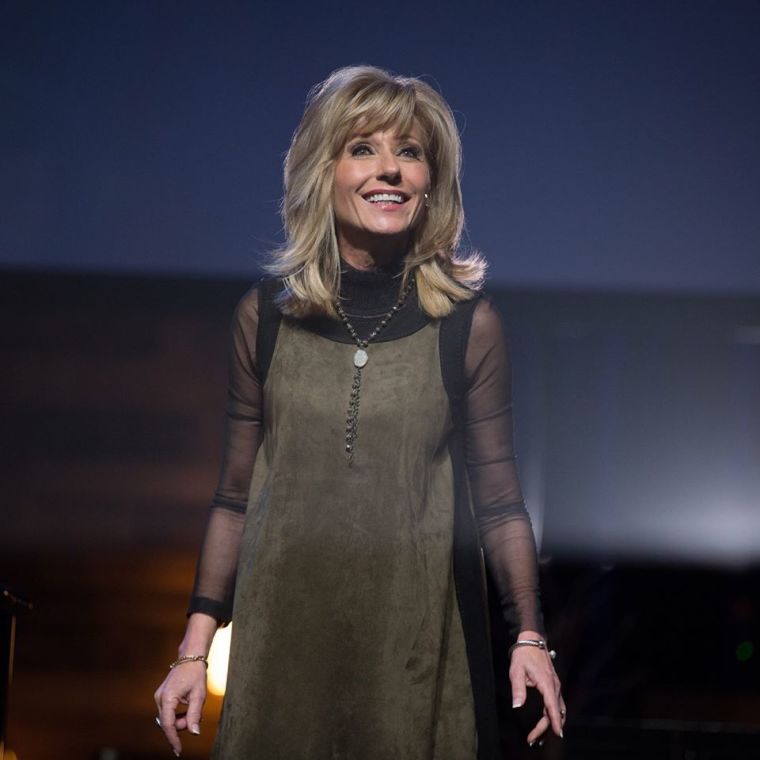 Popular Bible teacher and author Beth Moore has sparked a fiery debate online about whether spending time reading the Bible is the same thing as spending time with God.
"Spending time with God and spending time with the Bible are not the same thing. The Bible is the Word of God, crucial to knowing Him, but it's not God. We can study our Bibles till the 2nd coming & leave God completely out of it. We can grow in facts & never grow a whit in faith," Moore declared in an initial tweet on the subject late Wednesday.
The tweet, which garnered thousands of reactions, included criticisms from some who pointed to John 1:1, which says: "In the beginning was the Word, and the Word was with God, and the Word was God."
Others came to Moore's defense.
The fiery debate forced Moore to further explain her point in two more tweets. She maintained that people can read Scripture and remain unchanged — this is a sign that they are reading the Bible without God's presence.
"Do not be deceived. People who study the Scriptures constantly and are continually mean-spirited, rude, slanderous and, aside their religious rhetoric, bereft of outward evidences of the Holy Spirit are having Bible study without God. He affects us. You can take that to the bank," she said as the debate raged on.
"I will emphasize once more that my point is NOT studying Scripture less. I am a proponent of daily Bible study. It's my practice. My life work and my delight. My point is that we need God in our study of His Word. I'm just saying don't leave Jesus out of Bible study."
Despite the Bible teacher's explanation, Reformation Charlotte, a ministry of Christians who seek to glorify God "by exposing our culture of darkness to the light of the Gospel," argued that Moore's position is misguided.
"Well, in her world, spending time with God consists of fanciful dreams of being lifted up in the air while being told by God that He's going to unite all sectors of Christendom, or strange moments of meeting a woman at a random bus stop just to give her a handful of cash because, you know, God told her to go there and stuff," the group stated.
"Of course spending time in Scripture is the same thing as spending time with God. You cannot know God any other way. It's how he speaks to us (Hebrews 1:1). Yes, you can spend time with Him in prayer as well, and you can spend time with Him in worship. But what she's saying is essentially the same thing as saying that listening to your parents speak to you is not the same thing as spending time with them. The Scriptures are God's full and complete revelation to us. It informs all matters of our faith in Him, including our prayer and worship."
No Compromise Radio, a ministry of Steve Cooley, also reacted with disdain to Moore's views on Thursday.
"When Beth spends time listening to her husband talk to her, too bad that does not count as spending time with him," the ministry tweeted.
Moore is founder of Living Proof Ministries, a ministry dedicated to encouraging people to come to know and love Jesus Christ through the study of Scripture.