Bible College President Accused of Exploiting Immigrant Students, Allegedly Threatening Their Immigration Status If They Reported Him
The president of a South Carolina Bible college has been accused of allegedly forcing international students to work with little pay, providing them with uncomfortable living conditions and threatening their immigration status should they fail to comply with his demands.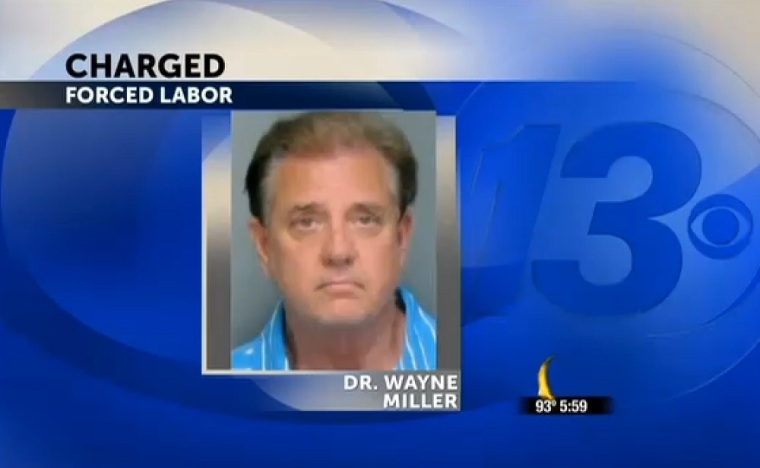 Reginald Wayne Miller, 65, a pastor and the founder of Cathedral Bible College, allegedly forced students to work 50 or more hours a week paying them only $50 or less. Students were also denied residences with hot water, heating or air conditioning, and were told by Miller that if they complained about their conditions they could lose their student visas.
Miller was arrested Thursday and is being held on $250,000 bail.
An affidavit released last week, which included the results of interviews with eight CBC students, characterized their situation as a "pervasive climate of fear in which their legal status as non-immigrant students was in constant jeopardy, at the sole discretion of Miller, who threatened expulsion and therefore termination of their legal presence in the United States for noncompliance with his demands."
According to students, their classes "were not real" and the food the college provided "was expired or insufficient for consumption and nutrition." One student reported that he had agreed to a $100 weekly salary for a work-study program, but found himself instead working between 46-56 hour weeks while only bringing home $50 during that time. He also said that at one point pay had been withheld from him for over two weeks.
If convicted, Miller could face 20 years in prison for each count of forced labor.
CBC opened a new campus in Marion, South Carolina, in the beginning of 2013. A 2012 article from SCNow.com announcing the move stated that the school had a student body population of roughly 200 students from 26 countries.
According to Cathedral Bible College's website, it began accepting international students in 1999 and specifically states that the "school was authorized under federal law to enroll nonimmigrant students." Federal law only permits students to work a maximum of 20 hours per week and stipulates that the work "must be an integral part of the student's educational program."
These allegations of illegal activity, however, are not the Bible college president's first brush with the law. In 2006, Miller was detained after he reportedly attempted to solicit an undercover police officer. According to WTBW News 13, "Miller initially denied the charge but then entered a pre-trial intervention program and the charge was eventually expunged."