'Bible Quiz' Documentary Gives Inside Look at Specialized Ministry, Young Believer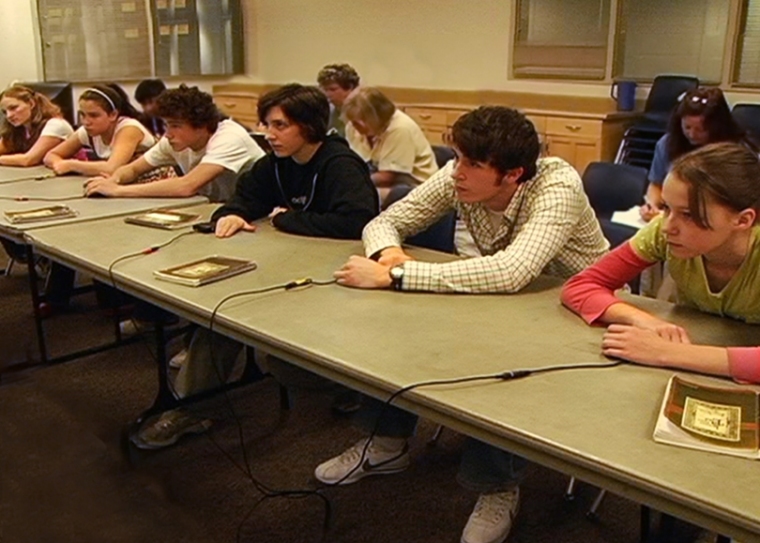 In the making of the documentary film "Bible Quiz" perhaps it would have been easy for storyteller and producer Nicole Teeny to poke fun at a group of Scripture memorizing hyped-up teenagers engrossed in an intense national Bible Quiz playoff and its surrounding culture. Instead, Teeny lets the players and the competition do the talking, real and honest sharing in front of the camera, and what unfolds is an inside look at a specialized ministry and a maturing young believer.
"Bible Quiz," which recently had its West Coast premiere at the Newport Beach Film Festival in California, has as its backdrop a relatively unknown competition (Bible quizzing) involving youth groups around the nation that memorize entire books of the Bible, and in the case of the central figure in the film, more than 2,000 verses. The competition culminates in a "Super Bowl" of sorts in a national playoff held in Wisconsin.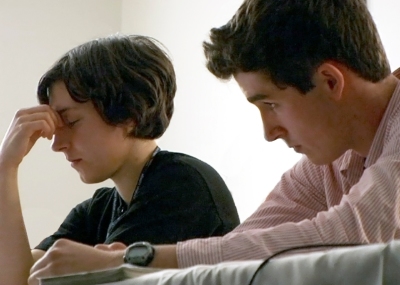 Organizers of the competition say the contests and the preparation for them are primarily about building a personal foundation on God's word found in the Bible. They consider the coaching of youth who spend hours at a time memorizing Scripture a ministry and not a type of program.
Equally as riveting as the intensity of the young students pressing the buzzer to answer questions about the Bible under a time limit constraint is the developing story of Mikayla, a 17-year-old girl, grappling with a crush on the captain of the 3-person team she's a member of.
"It's a coming of age story about Mikayla, who is in love with her team captain and she's hoping that if she helps win the national Bible Quiz championship that she will win his heart," Teeny recently told The Christian Post. "Like every teenager, she's trying to figure out where her place is in the world, what she believes and who she is. She is on a quest to find her own identity and figure out her beliefs."
Mikayla's brutal honesty before the camera includes her discussion about her prayers to God and her sharing, at times, becomes a real-time look at her struggles.
Teeny, who originally set out to focus on JP, the team captain, while filming said she was most impressed with "Mikayla's openness to work through her faith and how her group and team were willing to support her as well without really knowing what was going on with her."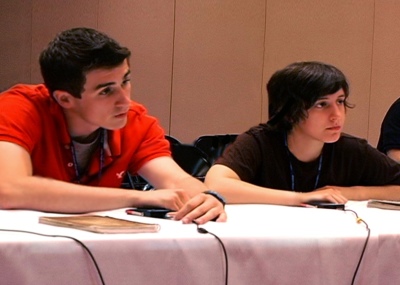 Unlike most of the competitors in Bible quizzing who come from a two-parent family, Mikayla was living with an alcoholic mother and no father.
"She found a place to belong and a community that accepts her," Teeny said.
This embrace provides a warm place for Mikayla to come to some revelations of her own and in the end, viewers can come to their own conclusions about the movie's message or messages, Teeny said. "It's a story about Mikayla and the Bible quiz competition and that's the focus, not anything coming from me [in the way of a message]," she said.
"Bible Quiz" won the Grand Jury Sparky Award for Best Feature Documentary at the Slamdance Film Festival earlier this year. The nearly 20-year-old festival competition was started by filmmakers wanting to maintain a more independent status than the renowned Sundance Film Festival. The film is still being planned for distribution.
On the Web: http://biblequizmovie.com