Biden admin. appeals ruling protecting religious hospitals from transgender surgery mandate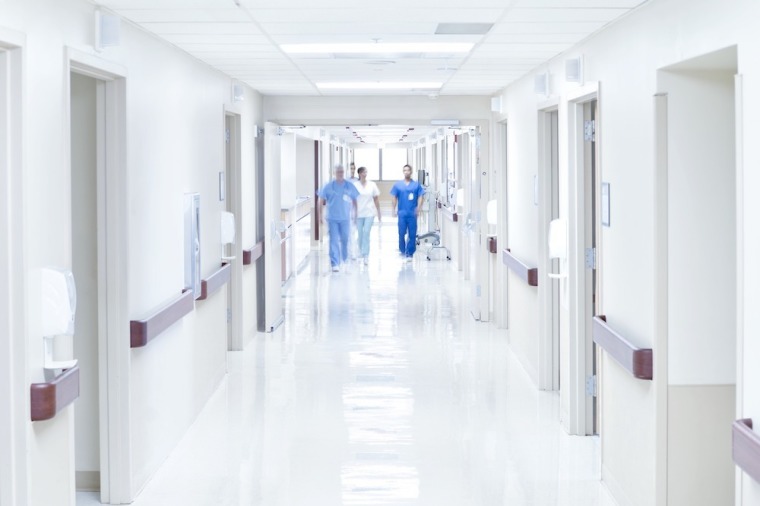 The Biden administration is working to keep in place an Obamacare mandate that would require doctors and hospitals to perform gender transition surgeries even if doing so violates their religious beliefs as it continues to face scrutiny from the judicial branch.
Luke Goodrich, vice president and senior counsel at the Becket Fund for Religious Liberty, took to Twitter Tuesday to announce that the administration filed "an appeal seeking to force religious doctors and hospitals to perform potentially harmful gender-transition procedures against their conscience and professional medical judgment."
He described the move as "bad for patients, doctors, and religious liberty."
Section 1557 of the Affordable Care Act, also known as Obamacare, "prohibits discrimination on the basis of race, color, national origin, sex, age, or disability in certain health programs or activities." 
The Obama administration believed that Section 1557 also prohibited discrimination based on sexual orientation and gender identity and implemented a rule asserting that belief. 
The rule quickly became the subject of several court challenges from religious organizations. 
On his first day in office, President Joe Biden issued an executive order banning discrimination based on sexual orientation and gender identity, suggesting that he sympathized with the Obama administration's view on the matter. 
Goodrich explained the litigation surrounding the "transgender mandate" in a lengthy Twitter thread.
"The Biden Admin says it can punish doctors and hospitals for 'sex discrimination' unless they perform controversial gender-transition procedures. A court struck down this #TransgenderMandate in January … But the Biden Admin just appealed." 
The administration appealed the ruling to the U.S. Eighth Circuit Court of Appeals. The Eighth Circuit is the appellate court with jurisdiction over North Dakota, where the ruling striking down the mandate was issued earlier this year. 
The appeal comes less than a week after the Fifth Circuit Court of Appeals sent a challenge to the "transgender mandate" back to the district court level. As the judges noted in their ruling, "HHS repealed the 2016 rule and finalized a new rule in 2020; the Supreme Court interpreted Title VII's prohibition to include gender identity in Bostock v. Clayton County."
"Applying Bostock's reasoning to Title IX, two district courts entered preliminary injunctions against the 2020 rule and purported to restore certain provisions of the 2016 rule at the center of this case; President Biden issued an executive order declaring that his administration would apply Bostock's interpretation of Title VII to other statutes prohibiting sex discrimination."
In 2019, federal judge Reed O'Connor in Texas struck down the "transgender mandate." Texas is under the jurisdiction of the Fifth Circuit Court of Appeals. 
In addition to sharing the breaking news surrounding the Biden administration's move to appeal the Fifth Circuit decision, Goodrich illustrated how "the Transgender Mandate not only threatens religious doctors and hospitals." According to Goodrich, "It also threatens patients, as there is ample evidence certain gender transition procedures can be deeply harmful." 
"Multiple federal courts have reached the same conclusion," he continued. Goodrich cited a decision from the Fifth Circuit case Gibson v. Collier, which found that "there is no medical consensus that sex reassignment surgery is a necessary or even effective treatment for gender dysphoria."
"The Biden Admin shouldn't have appealed," he concluded. "But we look forward to another ruling that protects patients, aligns with current medical research, and ensures doctors aren't forced to violate their religious beliefs and professional medical judgment." 
As the litigation surrounding the "transgender mandate" continues to make its way through the courts, conservatives and religious liberty advocates are expressing concern that legislation supported by congressional Democrats to ban "discrimination based on sexual orientation and gender identity" would be interpreted to require doctors to perform gender transition surgeries regardless of any religious or medically based objections they may have. 
The Equality Act, billed by congressional Democrats and the Biden administration as necessary to codify nondiscrimination protections for the LGBT community into federal law, passed the U.S. House of Representatives but has stalled in the Senate because of opposition from both Democrats and Republicans. 
In a White House press briefing earlier this month, White House Press Secretary Jen Psaki indicated that the administration is not concerned about the Equality Act's implications for people of faith.
EWTN White House Correspondent Owen Jensen asked Psaki if Biden, a practicing Catholic, wanted to address concerns from Catholic institutions and doctors that the Equality Act "has the potential to trample on their conscience rights." Psaki responded by maintaining that the president has a "difference of opinion" with those Catholics.