Biden admin. to end familial DNA testing used to protect kids from child smuggling at the border: report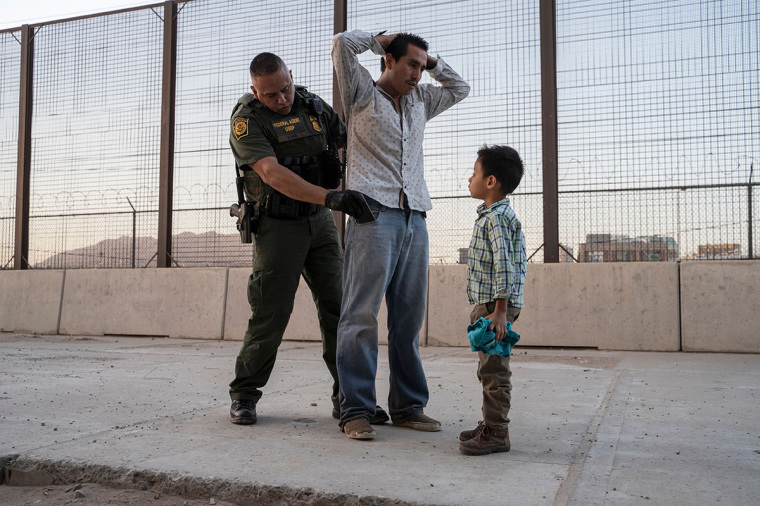 The Biden administration is making plans to cease using familial DNA testing at the U.S. southern border that authorities use to prevent traffickers from posing as the family members of children to smuggle them into the country. 
According to a leaked memo obtained by Just the News, U.S. Customs and Border Protection officials received notification last Friday that its contract with the DNA testing service, BODE Technologies, will terminate at the end of May, alongside all familial DNA testing. 
The memo clarified that familial DNA collection and testing is separate from the DNA testing programs done by the Federal Bureau of Investigation through the Combined DNA Index System, which will continue uninterrupted. CODIS is a "generic term" for the FBI's criminal justice DNA databases and the software used to run them. 
U.S. Customs and Border Protection did not respond to The Christian Post's request for comment. 
The Trump administration launched a DNA testing program at the southern border in 2019 to identify whether an individual is lying about having a relation to a migrant child in order to gain entry into the country. 
U.S. Immigration and Customs Enforcement awarded BODE Technology a potential five-year contract at $17.3 million back in March 2020, reported Defense Daily at the time.
In February 2020, ICE's Homeland Security Investigations division identified 11 locations on the southwest border where an influx of migrants entering the country illegally had become prevalent, necessitating the use of DNA testing in those areas. 
For the program, the agency asked adults claiming to be related to a child to voluntarily submit a DNA sample to determine whether the adult and child would be housed or released together, and determine whether the child was being trafficked. 
According to a June 2019 ICE press release, the agency initially awarded Bode a 10-month, $5.2 million contract to expand the pilot program for rapid DNA testing along the southwest border. From May 8-10, 2019, ICE conducted a three-day pilot program using rapid DNA technology on 84 family units, of which 16 were identified as fraudulent.
Between mid-April and June 14, 2019, ICE identified approximately 275 fraudulent families, and "uncovered 735 fraudulent documents or claims and presented 553 individuals for prosecution to the Department of Justice."
Derek Benner, ICE Homeland Security Investigations executive associate director, said in the 2019 press release that the goal of rapid DNA testing "remains twofold." 
"First, to protect children from being smuggled across the border by ensuring they are with their parents and not being used as pawns by individuals attempting to exploit immigration loopholes," Benner said. "Second, to identify and stop the criminal organizations that are generating false documents and supporting child smuggling."
"It is clear on-site DNA testing has a strong deterrent effect, as HSI agents witnessed multiple instances of individuals confessing to faux families prior to being tested as well." 
The ongoing issues at the border, including child trafficking, were at the center of a discussion during the Conservative Political Action Conference in March that featured U.S. Sen. Marsha Blackburn, R-Tenn., and investigative reporter Sara Carter. 
As the Tennessee senator noted, HSI reported that the smuggling of migrants across the border went from being a $500 million industry in 2018 to $13 billion in 2022.
Blackburn highlighted how children are impacted by border policies, revealing that she frequently receives pictures from the Texas Department of Public Safety showing children, some as young as 2, found in trunks. 
Blackburn said there is nothing "compassionate" about having an "open-border policy," and she shared details about legislation she would like to see passed that could help combat the crisis. One proposed bill included a requirement for any adult that comes to the border with a child that does not have documentation proving a relation to take a DNA test. 
"We should be able to stop this," Blackburn said.