Recovery Update: Big Daddy Weave's Jason Weaver Back Home With Family (Exclusive Interview)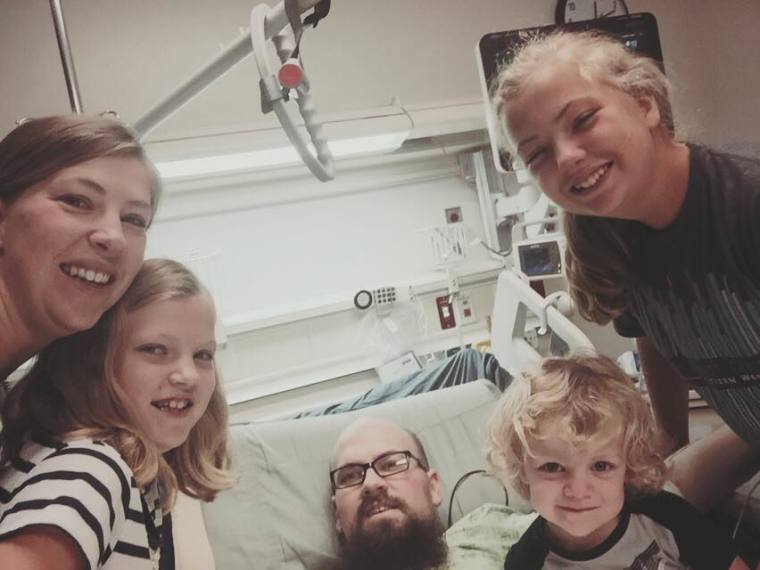 Before Jason returned home, a professional company sanitized the house to decrease his chances of contracting an infection as he continues his recovery. He is also now using a medical bed in his home that can raise and lower his body as needed.
"Hearing the sound of laughter coming out of Jason's bedroom as he and all the kids were piled on this new bed, hearing them laugh and hearing that reunion, I sat on the couch in his living room and I was like, 'Man, thank you God.'"
After having both of his feet amputated and not being able to put pressure on his ankles, Jason will have to learn how to regain his mobility by using other devices.
Weaver, however, is optimistic that his brother and family will adapt to their new way of life and conquer all of the challenges that lay ahead.
"It's a new season and it's not easy because even some of the most simple things from before, he's having to learn how to do all over again. But at the same time I know he's very determined. Jay's ready to go back on the road as much as he's ready to get back into real life," he said. "The ministry, the call of what God has on all of our lives in Big Daddy Weave, Jay is a leader in that and he's ready to get back out on the road; he's ready to find whatever the new normal is."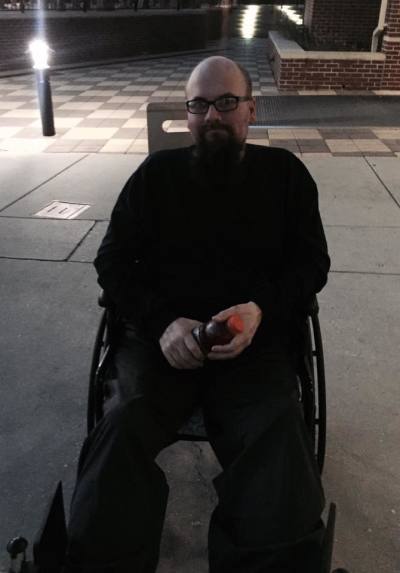 When asked if doctors had diagnosed the cause of Jason's infection, Weaver answered, "Yes and no."
Jason had been dealing with diabetes for 15 years and his diabetes, although not the direct cause of the infection, certainly complicated things.
"We do not know the origin of the infection but it was complicated by his diabetes," he explained. "So he basically began to realize something was wrong when we were on the road a couple of months back. And it got bad enough on the road, the infection, that he went home, actually from off the road. That was so difficult for him because he is a leader in this thing.
"Jay is kind of the hub in the middle of the wheel of Big Daddy Weave. He has kind of an apostolic function in our group setting."
When Jason left the tour to start his treatment, Weaver said their friend, Ben Blascoe from Citizens Way, sat in for Jason. The band thought Jason was beating the infection because doctors told them that he was gaining ground and making progress. He even sat in on one of the shows that was closer to his house and everyone agreed that at the time he looked better, but that was not the case.
"All of a sudden it just took this nasty turn and the infection that had been getting better in his legs was actually somehow sneaking up the backside of his leg," Weaver said. "So things got bad and we had to call 911 after the tour.
"We went to the hospital and the surgeon was going to do an exploratory sort of thing to find out where things are at, and when he looked at Jay's legs on the inside, the infection was so great he said that if we had not made a very quick move that we would have lost him within another 48 hours. None of us had any idea that it was that bad, but it was, it was very, very bad."
As a result, both of Jason's feet were amputated below the ankle. Weaver said he does still have both of his ankles and that it is a lot better than it could have been. Despite having a long road to recovery, the Weaver family is grateful.
"Jay was able to keep both heels, the bone that goes through your legs, so that's going to be so helpful in the future. He will be able to walk with a prosthesis of some kind," Weaver said. "It's just a road from here to there in recovery and some months. Those are the days that are there ahead of us."
For more information on Jason and how you can help, visit youcaring.com.
Jeannie.law@christianpost.com