Biggest Loser's Ken Andrews Leads Health Ministry, Shares Battles as Emotional Eater
Fans of NBC's Biggest Loser may remember Ken and Austin Andrews, participants in the 11th season of the TV show featuring contestants trying to lose weight for a grand prize, as the father-son combo that both had emotional breakthroughs during the series. Three years later, after launching a health ministry based on Christian values, the duo are still having breakthroughs, but share struggles as well.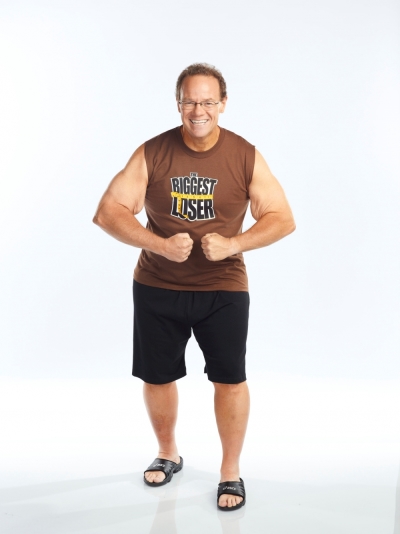 "They remember me mostly for the 'leap of faith' I made off the Sky Tower in Auckland, New Zealand," the father, Ken Andrews, told The Christian Post. Andrews base-jumped by wire off the 1,076-feet tall building.
At his heaviest, Andrews weighed 455 pounds. Going into the Biggest Loser, his starting weight was at 377. He finished the show at 219 pounds and his current weight is 270. As a result of the initial weight loss, several health issues have improved while some have completely vanished.
VIDEO OF BIGGEST LOSER SHOW HIGHLIGHTS AND KEN ANDREWS SPEAKING AT FAMILY CHURCH IN WHITTIER, CALIFORNIA, BELOW
Austin said there were a few reasons why he and his father stood out during the show that aired from January to May 2011.
"Right around mid-season, both my dad and I had huge emotional breakthrough moments with Jillian (one of the show's trainers)," Austin said. "The producers utilized those moments to highlight us and then they used me for comic relief the rest of the season. My dad got a huge highlight at the end of the season when he conquered his fear of heights."
The organization started by the father and son is called RetroFit Ministries and has developed clientele that includes pastors within the Christian community nationwide. The Christian Post interviewed Ken Andrews (text below) and will follow-up with an interview with Austin.
CP: You've shared with me that it's been a bit of a rough road since you participated on Biggest Loser. What was the experience on the show like?
Ken Andrews: Life has been a challenge since Biggest Loser, but I wouldn't change it. God used my experience on Biggest Loser to change me from the inside out. I had the time of my life and loved it. Essentially, my life moved from existing to living, and I will never settle for [simply] existence again.
CP: How has your health journey been since the show aired 3 years ago?
Andrews: I'm doing well. My weight has gone up and down since our finale, but I am no longer a diabetic, nor do I have high blood pressure. I'm still pressing forward to get to my goal weight, but I'm loving my journey.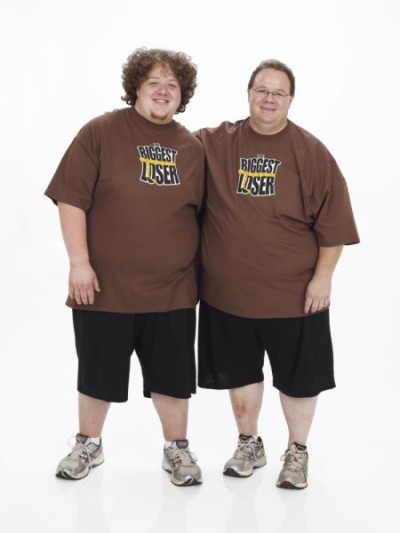 CP: What has been the most difficult part of weight loss for you?
Andrews: I am an emotional eater. Learning how to cope with stress and my emotions without turning to food. I wish I could tell you that I have won the battle, but what I can tell you is that most of the time I win the battle. I'm not perfect and every one of my family members could tell you that!
CP: How and why did you start RetroFit Ministries? How long has it been?
Andrews: Austin and I started RetroFit Ministries (RFM) in the Fall of 2011 to address the obesity and unhealthy living that permeates the Christian community.
Over the last three years, we have worked hard to develop our Faith & Fitness Retreats and 60 Day Challenges to help people find freedom. There are many weight loss programs available to people but our focus is on spiritual, physical and emotional health.
CP: What have you learned in the process of RetroFit Ministries?
Andrews: One of the most important things we have learned is that we can't make this journey alone. In both our retreats and challenges, we work to build a sense of community for accountability, encouragement, and support. We weave together spiritual nurture, physical activity, nutritional information, and emotional support to give individuals the best opportunity for success.
CP: What type of individual is interested in participating in RetroFit Ministries?
Andrews: Anyone who needs to become more healthy would benefit from participating in one of our events. While we have helped individuals focus a lot on weight loss, we also help walk people through conquering diabetes, high blood pressure, high cholesterol. We help people begin their journey, continue their journey, and finish their journey. We have helped people lose their last 20 pounds and helped others lose their first 20 pounds on their way to losing 200 pounds. Where we excel the most is that we pair our walks as Christ Followers with our health journey to strengthen all aspects of our lives.
CP: Tell us something about your Faith & Fitness Retreat?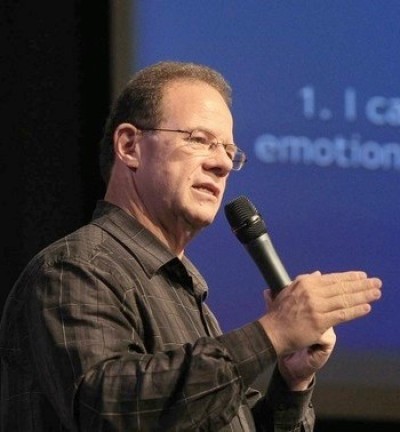 Andrews: Our Faith & Fitness Retreat is a great way for someone to kick off their health journey or a shot in the arm to the person struggling on their health journey. Spiritual services, nutritional training, physical activity and small groups are at the core of the entire event. While our event is in no way as rigorous as our experience on Biggest Loser, we do attempt to recreate the relationships that were the core of what helped Austin and I change our lives.
CP: Anything else you would like to add?
Andrews: Many times I'm asked what is at the core of what you do. As a ministry we are focused on God's family. As Austin and I travel the country, we meet people seeking help every week. Within themselves they have this flame of hope that burns. At times it is just a flicker, but they have this hope that they can change their lives. At our core we come alongside them and fan that flame until it ignites. Hope ignites through a God encounter, continues with hard work to a place of healing and ultimately freedom.
VIDEO OF BIGGEST LOSER SHOW HIGHLIGHTS AND KEN ANDREWS SPEAKING AT FAMILY CHURCH IN WHITTIER, CALIFORNIA, BELOW