Bill Gothard Quits Institute He Founded After Allegations of Rampant Sexual Harassment; Cites Bible Passage on 'Reconciliation'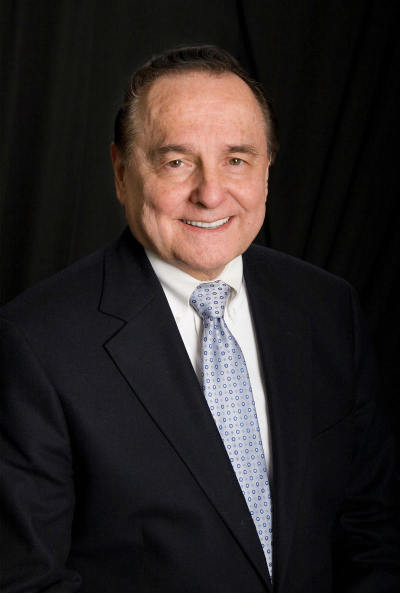 Months after allegations emerged that conservative and influential Christian Bill Gothard had been taking advantage of young women working with his nonprofit for decades, news emerges that the ordained minister has resigned as president of the homeschooling and family values organization he founded more than 50 years ago.
A letter sent to supporters via email by the Advanced Training Institute, the offspring of Gothard's Institute in Basic Life Principles, reveals that he has not only resigned from IBLP, but also from its board of directors and "affiliated entities."
The emailed letter, made public March 6 by Homeschoolers Anonymous, states that Gothard referenced a "desire to follow Matthew 5:23-24 and listen to those who have 'ought [any grievance] against' him." Gothard reportedly plans to "give his full attention to this objective."
The letter was signed by ATI administrative director David Waller and states that the IBLP board will find a replacement for Gothard "in the very near future," while Chris Hogan, president of ATI, will maintain "an active role" in upcoming conferences.
The IBLP's board had previously announced that Gothard was placed on administrative leave while an investigation was ongoing into allegations that he sexually harassed dozens of females working for the organization and failed to report cases of child abuse.
The allegations stem from posts published online by Recovering Grace, an organization "dedicated to helping those affected by the teachings of Gothard, the Institute in Basic Life Principles and the Advanced Training Institute."
"We have had men and women who served in the [Institute in Basic Life Principles] leadership confirm that the allegations are true, although they felt (and often were) powerless to do anything at the time," states RecoveringGrace.org. "In fact, we have learned that the IBLP Board of Directors has on more than one occasion addressed this behavior with Bill Gothard, but to no lasting avail."
In allegations going back decades, Gothard, 79, and unmarried, is said to have specifically targeted young women and teen girls to perform administrative duties for him at IBLP's headquarters, where he eventually would make unwanted and inappropriate physical contact while also manipulating them emotionally.
Gothard, who says he is "dedicated to helping teenagers and their families make wise decisions" through biblical principles and "concepts of life," has influenced the lives of millions of Christians who have attended his seminars and been exposed to his teachings over the past 53 years, among them the popular Duggar family of the TLC show "19 Kids & Counting."
The Institute in Basic Life Principles, based in Oak Brook, Ill., and founded in 1961, advocates for conservative family values based on Gothard's interpretation of the Bible, while his Advanced Training Institute develops homeschooling curriculum. The IBLP reported on 2012 tax forms that it received nearly $5.5 million in public support and held more than $81.7 million in assets.