Bill Maher Slams Conservatives for 'Whining' About Attacks on Christians in America; Calls Duggars 'Biggest Freaks in the World'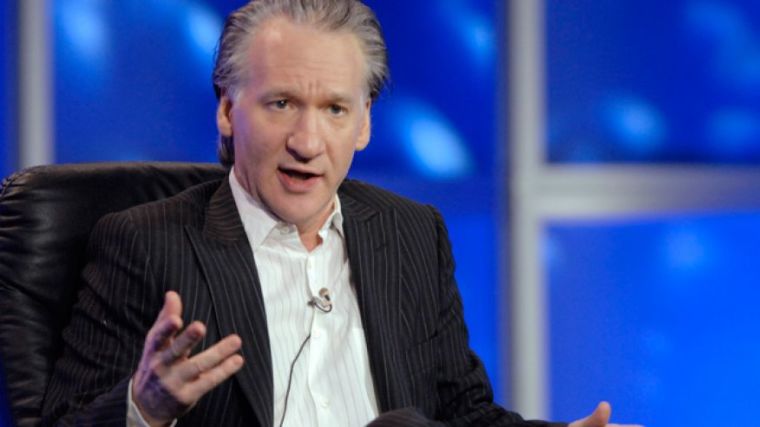 HBO host and outspoken atheist Bill Maher has responded to what he says are conservative politicians "whining" about Christianity being under attack in America, and said that Christians are not being persecuted. He also took a shot at the Duggar family from the "19 Kids and Counting" reality TV show and the recent molestation scandal, by calling them "the biggest freaks in the world."
He said on Friday on "Real Time with Bill Maher" that "conservatives who constantly whine that Christianity is under attack from liberals have to explain why there are over 300,000 churches in the U.S., but only 400 Whole Foods."
Maher added: "Clearly, your side is winning."
The TV host added that while Christians "love to feel persecuted," they are "a long way from them getting eaten by lions in the Coliseum."
The atheist singled out a number of GOP 2016 presidential hopefuls who he said have made such comments.
"Mike Huckabee says, 'We are moving rapidly toward the criminalization of Christianity.' Ted Cruz says, 'There is no room for Christians in today's Democratic party.' What?" Maher asked.
He further joked: "This idea that everybody on the Left is plotting against Christianity and wants to wipe out religion is offensive … to me. Because I'm the only media figure with a show week in and week out that says that, and I'll be damned if the credit's gonna go to the entire Left when I'm doing all the heavy lifting."
Huckabee, Cruz, and other conservatives have pointed out that court cases such as Christian businesses being punished for refusing service to same-sex weddings is evidence of attacks against Christianity in the U.S.
"There is a liberal fascism that is dedicated to going after believing Christians who follow the biblical teaching on marriage," Cruz, R-Texas, said back in April.
Cruz added that Democrats have become "intolerant" of Christian views and said that "there is no room for Christians in today's Democratic Party."
Maher also criticized the Duggar family, and called them "the biggest freaks in the world" — not just for the molestation scandal surrounding eldest son Josh Duggar, but for deciding to have 19 children in the first place.
Maher took issue with the "selfish" idea of wanting to have so many children in light of the "population issue" the world is facing. He also slammed the family for their faith and for living off the teachings of a "dusty old stupid book."
As for the molestation scandal, where illegally leaked police reports showed that Josh molested four of his younger sisters when he was a teenager, Maher said "any time you sexually repress, as religion always does, this is what happens."
Duggar, now 27, has apologized for his past actions, and resigned from his position at Family Research Council Action, a conservative organization based in Washington D.C.
In an interview last week with Fox News' Megyn Kelly, Michelle Duggar, his mother, claimed that her daughters were victimized more" by the illegally released police reports rather than the actual molestation.
"They have been victimized more by what has happened in these last couple weeks. And they weren't told years ago because they honestly — they didn't even understand or know that anything had happened until after the fact when they were told about it," Duggar said.
Maher has in the past mocked liberal Christian politicians for their faith as well. Back in June 2014, he said that Obama is lying about being a Christian, calling him a "drop-dead atheist," and criticized 2016 Democratic presidential candidate Hillary Clinton for saying the Bible is her biggest influence.