Billy Graham: Here Are All the Presidents Who Paid Tribute to the 'Pastor to the Presidents'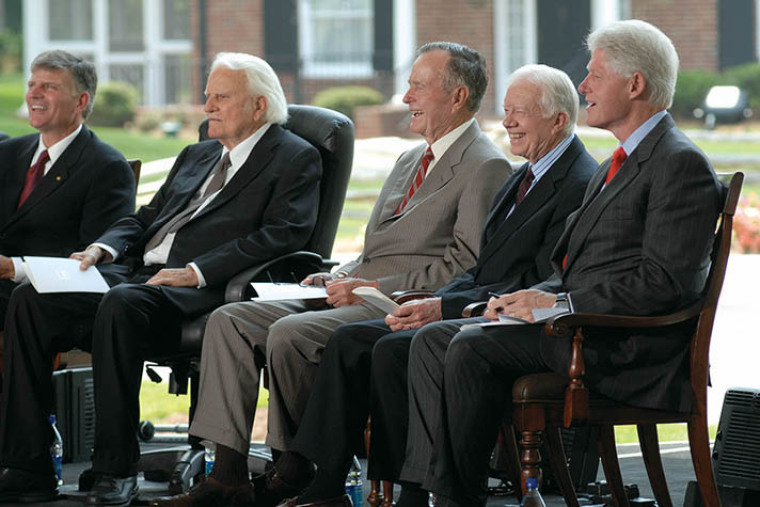 Billy Graham shared the Gospel and ministered to millions of people around the world, though he was also known as the "pastor to the presidents" for his close relationships with a number of America's leaders.
The Billy Graham Evangelistic Association noted in an article earlier in February that every U.S. president since World War II has met with Graham. It said that Lyndon B. Johnson and Richard Nixon were the two who "probably sought him the most" and even offered him high positions in government, though the evangelist "quickly and politely" refused.
President Donald Trump and all five living former presidents have come out with statements following the North Carolina evangelist's death on Wednesday, sharing their memories of speaking with or seeing Graham preaching, as well as their reflections on what he meant to America and the world.
Here are their six statements, in reverse chronological order of holding the highest office in the land: