Billy Graham: Here Are All the Presidents Who Paid Tribute to the 'Pastor to the Presidents'
1. Donald Trump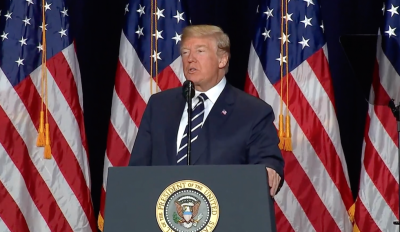 Trump issued a statement on the White House website, noting that he and his wife, Melania, join the millions around the world mourning Graham's passing.
"Billy's acceptance of Jesus Christ around his seventeenth birthday not only changed his life — it changed our country and the world. He was one of the towering figures of the last 100 years — an American hero whose life and leadership truly earned him the title 'God's Ambassador,'" Trump's statement read.
"Billy's unshakeable belief in the power of God's word to transform hearts gave hope to all who listened to his simple message: 'God loves you.' He carried this message around the world through his crusades, bringing entire generations to faith in Jesus Christ," it added.
The president noted that he and Melania got to know Graham and his family over the last several years, and are "deeply grateful for their love and support."
"Billy Graham was truly one of a kind. Christians and people of all faiths and backgrounds will miss him dearly. We are thinking of him today, finally at home in Heaven," Trump concluded.