Billy Graham: Here Are All the Presidents Who Paid Tribute to the 'Pastor to the Presidents'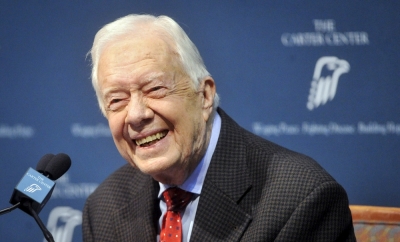 6. Jimmy Carter
Jimmy Carter, America's 39th president, and a Sunday school teacher, said that he and his wife, Rosalynn, were "deeply saddened" to learn about Graham's passing.
"Tirelessly spreading a message of fellowship and hope, he shaped the spiritual lives of tens of millions of people worldwide," Carter reflected on his website.
"Broad-minded, forgiving, and humble in his treatment of others, he exemplified the life of Jesus Christ by constantly reaching out for opportunities to serve," he added.
"He had an enormous influence on my own spiritual life, and I was pleased to count Reverend Graham among my advisers and friends."