Billy Graham: Here Are All the Presidents Who Paid Tribute to the 'Pastor to the Presidents'
3. George W. Bush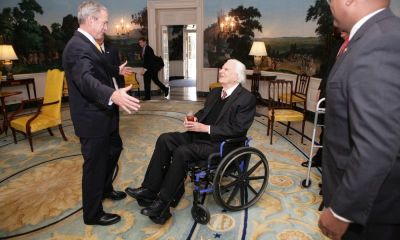 George W. Bush, the 43rd president of the United States, shared an undated photo of himself meeting the elderly Graham in a wheelchair at the White House.
"A great man, a humble servant, and a shepherd to millions has passed on. Billy Graham was a consequential leader. He had a powerful, captivating presence and a keen mind. He was full of kindness and grace," he stated on his website.
"His love for Christ and his gentle soul helped open hearts to the Word, including mine," he added, reflecting on his own spiritual journey.
"Laura and I are thankful for the life of Billy Graham, and we send our heartfelt condolences to the Graham family."