Billy Graham: Here Are All the Presidents Who Paid Tribute to the 'Pastor to the Presidents'
5. George H. W. Bush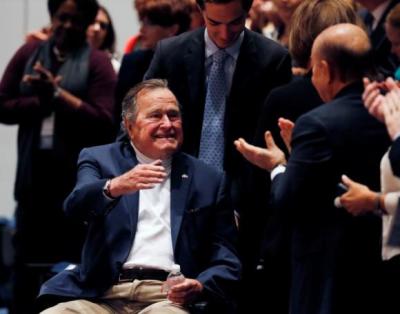 Like many others, George H. W. Bush, the 41st president, called Graham "America's pastor."
"His faith in Christ and his totally honest evangelical spirit inspired people across the country and around the world. I think Billy touched the hearts of not only Christians, but people of all faiths, because he was such a good man," he said of the evangelist's worldwide impact.
"I was privileged to have him as a personal friend ... He was a mentor to several of my children, including the former president of the United States," he added.
"We will miss our good friend forever."